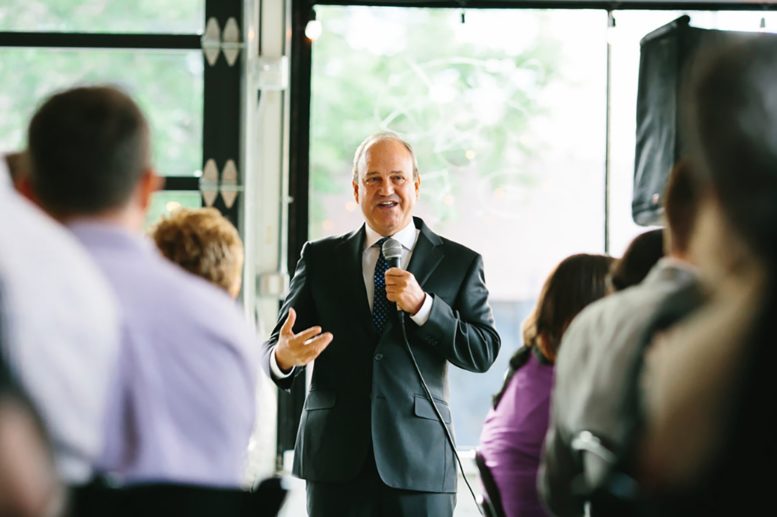 Democrat Ross Hancock, who is running for state representative in a district that includes West Kendall, is often asked to state his solutions for problems of the day, such as traffic and gun violence.
"As a representative of the voters," Hancock said, "I would convey tough questions to the best experts and problem-solvers on every issue."
"Life experiences have taught me to listen carefully and to seek diverse viewpoints from as many people as possible," he added. Hancock is a former journalist skilled at investigating and gathering opinions and evidence.
"Being a representative means conveying the will of the people, so that laws can be drafted that improve our lives and benefit our community," Hancock said, pointing out that legislators have a different role than executive officials such as mayors.
As an environmentalist, Hancock prefers patient observation and study of issues. He views environments like schools and senior housing as he would view natural habitats.
"In nature, there has to be the right balance of many factors for an ecosystem to thrive. I think schools, for example, are habitats as well, and must be resourced appropriately to be safe for students and inspire them to mature intellectually and morally."
Hancock has teamed up with Kendall resident Al Sunshine in a lawsuit to limit development on Coral Reef Drive. Sunshine is the former newsman who popularized his "Shame on You!" series exposing fraud for more than 25 years.
"Traffic has to be dealt with for Kendall to sustain its property values," said Hancock. "In the same same way, if we don't deal with funding education and fighting climate change, we will also see a plunge in our home investments."
While much of the talk of preparing for sea-level rise is focused on the coastal part of the county, the communities in District 105, which have the Everglades practically in their backyards, may get ignored, even though most of the worst flooding in the coming decades will come from the low-lying Everglades, not just the sea.
"It's not enough to find the obvious solutions to our many problems," Hancock adds. "We also should consider in every action we take the unforeseen effect on regular homeowners and seniors. And if you are not a senior now, you will be someday!"
More information about Democrat Ross Hancock can be found at www.VoteRosshancock.com.