Dear District 11 Residents,
I am honored to serve as your County Commissioner and invite you to read the monthly newsletter for updates on important County government matters as well as information regarding community events. I hope you find it useful and encourage you to share it with your family and friends.
January came and went very quickly but it was a very productive month. February is a month we celebrate several important occasions.
Valentine's Day is celebrated on February 14th and on this day we celebrate love in many ways; the love for your parents, siblings, friends and/or your significant other. In February, we celebrate President's Day to recognize the accomplishments of all past U.S. Presidents. The month of February is also Black History Month; giving us the opportunity to recognize and celebrate the many social, economic and cultural contributions that Black Americans have made in our country. February is also designated as American Heart Month to help increase awareness in the prevention of heart disease.
As always, I look forward to you giving me your input and ideas so that I can better represent your needs. I believe with our combined efforts we can work on improving and enhancing our community as well as the lives of all our residents.
Should you have any comments, ideas, or concerns, scroll down to the end of this newsletter for my office contact information.
"PUTTING THE PEOPLE'S BUSINESS FIRST"
MEETING SCHEDULE COMMISSION CHAMBER

FEBRUARY SCHEDULE
STEPHEN P. CLARK GOVERNMENT CENTER
Feb 6 – 9:30 am: Board of County Commissioners
Feb 7 – 9:30 am: Special Meeting
Feb 8 – 9:30 am: Chairman's Policy Council
Feb 8 – 1:30 pm: Building Safer Neighborhoods Subcommittee
Feb 12 – 9:30 am: Housing and Social Services Committee
Feb 13 – 9:30 am: Infrastructure and Utilities Committee
Feb 13 – 1:30 pm: Government Operations Committee
Feb 14 – 1:30 pm: Public Safety and Health Committee
Feb 15 – 9:30 am: Transportation and Public Works Committee
Feb 15 – 1:30 pm: Economic Development and Tourism Committee
Feb 21 – 9:30 am: Board of County Commissioners
Feb 22 – 9:30 am: Zoning Hearing
Feb 22 – 2:00 pm: Transportation Planning Organization (TPO)*
Feb 28 – 9:30 am: Comprehensive Development Master Plan (CDMP)
*TENTATIVE
LEGISLATIVE UPDATES
I sponsored an ordinance that will allow home improvement stores to sell products outside of the building when the County is in a state of emergency. This provides residents with the opportunity and flexibility to purchase supplies they need only during a declared state of emergency.
I sponsored an ordinance to create the Miami-Dade County Vilomah Award to recognize the courage of parents that have survived the loss of a child and have taken that loss and to positively influence the community through their actions. In Sanskrit, the word "vilomah" means "against the natural order." Each Commissioner can nominate one candidate from his or her district twice a year to receive this award.
DISTRICT UPDATES
Miami Arts Studio
Celebrating the grand opening of the José Milton Foundation Recording Studio at Miami Arts Studio (MAS) 6-12 at Zelda Glazer. The recording studio is the first of its kind in a public school. Students from all Miami-Dade County Public Schools can use the studio free of charge.
Small Business Workshop
The Small Business Workshop was a great success! Many small business owners were able to network and receive valuable information from participating vendors on how to interact with lenders, become a registered County vendor and participate in County contracts.
YOUmake Miami and Coworking Space
Official opening of YOUmake Miami and the Coworking Space at the West Kendall Regional Library. Discover what you can create and learn on your next visit there.
UPCOMING EVENTS
Cuban Memorial
I will be hosting the annual "Cuban Memorial Ceremony" which honors the thousands of people who have died fighting or trying to escape the repressive regime of the island nation since 1959.
The solemn event will take place on Saturday, February 17, 2018 from 3:00 pm to 6:00 pm at Tamiami Park, 11201 SW 24 Street.
COME JOIN US FOR A FREE MOVIE NIGHT
Adventure Awaits at the Youth Fair! Get a head start and SAVE when you BUY your tickets before opening day. Discounted tickets are available for purchase now through 3/14/18 at fairexpo.com.
The Youth Fair will provide an updated tram service to quickly and safely transport guests to the Fairgrounds. The tram service will operate continuously and uninterrupted from the moment the parking lots open until the last guests need transportation to their vehicles in the evening. The fee for parking is $10. Parking tickets will be sold for half price when purchased online before March 14. Guests can buy up to three discounted parking tickets at a time through The Youth Fair website at www.fairexpo.com.
The Youth Fair is less than 50 days away! Buy your tickets online before opening day to enjoy discounted pricing, including 50% off your Parking Pass. Your "Adventure Awaits." Get a head start (and BIG savings) NOW!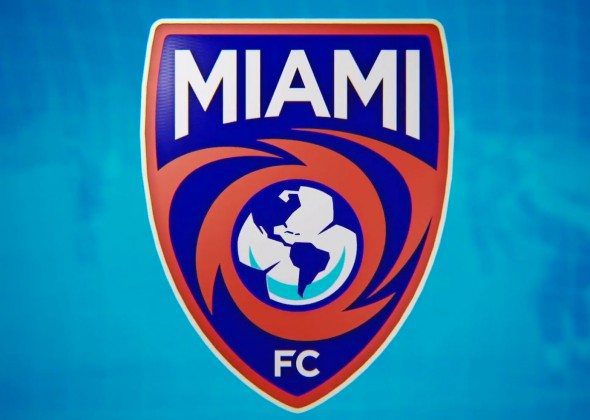 SEASON UPDATE
The Miami Football Club is Miami's sole professional soccer club, owned by Silva International Investments owner Riccardo Silva, and is entering its third season of play in the summer of 2018. The Miami FC plays in the North American Soccer League (NASL) and is coming off of a historic season in 2017, where the club won the Spring Season and Fall Season Championships, along with breaking several modern day NASL team and individual records. The Miami FC also advanced to the Quarterfinals of the U.S. Open Cup, the oldest and most prestigious soccer tournament in the country, which determines the top club in the United States.
The Miami FC will be returning to action this summer with the goal of bringing an NASL Championship to Miami. For more information on Miami FC and to purchase tickets, go to MiamiFC.com, call 844-MIAMIFC and follows us @TheMiamiFC.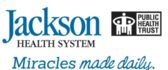 Miami-Dade County/Jackson Health System Miracle Summer Internship Program
I wanted to reach out to everyone in the community that may know of a student who resides in Miami-Dade County, ages 18 to 22 years of age and interested in the hospital and/or health related field. Jackson Health System Miracle Summer Internship Program has once again been offered and is accepting a nomination from each District Commissioner.
Any student that meets the criteria they've outlined below can send in their resume to our address listed below or email it to: district11@miamidade.gov indicating Jackson Health System Miracle Internship Program in the subject line. Once we receive your resume, we will email you the application for the internship program.
Program Overview:
The Miami-Dade County/Jackson Health System Miracle Summer Internship Program is a paid, eight-week, comprehensive opportunity for local students to gain exposure and work experience at one of the nation's top healthcare organizations. Students will work at some of the system's most innovative facilities, including Jackson Memorial Hospital, Holtz Children's Hospital, Jackson Rehabilitation Hospital, Jackson North Medical Center, and Jackson South Community Hospital.
Candidates must be Miami-Dade County residents, 18 to 22 years of age, who are interested in exposure to career choices in hospital administration and operations. Candidates will be expected to pass both background checks and physical exams, and will be treated the same as employees, excluding benefits. The minimum qualifications required for selection of candidates include the following:
· Excellent communication skills in English (written and verbal)
· Basic proficiency in Microsoft Office applications (Word, Excel, and PowerPoint)
· Basic typing skills
· Basic customer service skills
Deadline to send a resume is Wednesday, February 28, 2018.
AileyCamp Miami
This is a six-week full scholarship summer program for Miami-Dade Public Middle School students currently enrolled in 6th, 7th and 8th grades, ages 11-14. AileyCamp Miami uses dance as a vehicle for developing self-discipline, confidence, conflict resolution skills, career development and creative expression. The program is designed to provide students with a safe environment so they can stretch their bodies and minds, and develop important life skills before the challenging years of high school. The camp is for youth who have no formal dance training, and may be experiencing academic challenges, socio-economic or personal challenges at home. The deadline to apply is March 22, 2018.
Click here for information on how to apply or call 786-468-2270.
The Florida Department of Health in Miami-Dade County, Miami-Dade County's Office of Community Advocacy, and partners in alignment with "Getting 2 Zero" (G2Z) taskforce recommendations, made a community investment to address the HIV/AIDS epidemic, establishing the inaugural "Getting 2 Zero" Awareness Week (February 12th – 23rd). This campaign is a movement to reduce new HIV infections, increase access to care, reduce stigma, and promote health equity in our local community.
Miami-Dade County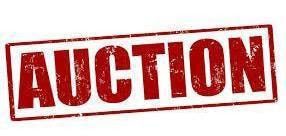 For the residents that have requested to receive notification on the auction:
Miami-Dade County will be conducting an online auction starting on 2/9/2018 and will continue through 2/15/18 for various surplus items as listed below and which can be viewed at the following link on the start date:
http://www.govdeals.com/index.cfmfa=Main.AdvSearchResultsNew&agency=7167
American Heart Month
Heart disease is the leading cause of death for both men and women. To prevent heart disease and increase awareness of its effects, Commissioner Joe A. Martinez and District 11 staff are proudly participating in American Heart Month.
You can make healthy changes to lower your risk of developing heart disease. Controlling and preventing risk factors is also important for people who already have heart disease. To lower your risk:
Watch your weight.
Quit smoking and stay away from secondhand smoke.
Control your cholesterol and blood pressure.
If you drink alcohol, drink only in moderation.
Get active and eat healthy.
STAY HEALTHY!
Frost Science is celebrating American Heart Month with a special day dedicated to learning about one of the body's most essential organs: the heart. Join us on Sunday, February 18, for "I Heart Frost Science," as you get to explore the center of our circulatory system through a series of special activities and programming.
Office of Commissioner Joe A. Martinez
District 11 Office
4081 SW 152 Avenue, Unit 21,
Miami, FL 33185

email: district11@miamidade.gov