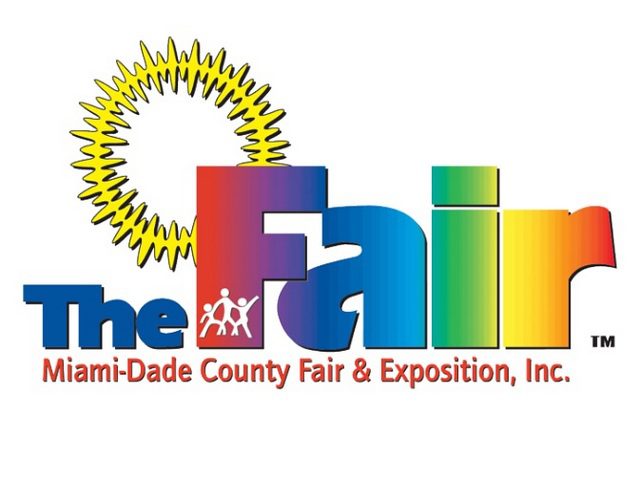 ALL NEW 21 Days of Fun Start on March 15th
The Miami-Dade County Youth Fair & Exposition presents an exciting entertainment line-up with new acts and performances for guests of all ages and music tastes. The entertainment includes LIVE concerts, NEW entertainment, ice skating show, petting zoo, RoboCars, exciting circus acts and much more! For show times and concert seating information, please visit www.fairexpo.com. 
ENTERTAINMENT ALL 21 DAYS:
Ethiopian Dancers – NEW
These dancers take traditional dances from Ethiopia and give them life. Stop by for a show that includes heavy impact acrobatics, fast human pyramid building, hoop diving and much more!
Location: Main Street Stage
Walking Tree of Life – NEW
The Walking Tree of Life is a gentle giant that loves nature and its inhabitants. This walking tree can be spotted roaming The Garden!
Location: The Garden
Kazual – NEW
The award-winning Acapella group will take over the Main Street Stage and mix the sounds of R&B, pop, and hip-hop together to create the Kazual experience!
Location: Main Street Stage
Sudsy's Barn– NEW
Who knew hand hygiene could be so much fun?! Sudsy's Barn is a one-of-a-kind hand wash station promoting clean hands nationwide. If you miss a spot or don't wash your hands long enough, Sudsy's Barn will make sure to let you know!
Location: The Barn
RoboCars
Is it a car? Is it a robot? It's both! Make sure to look both ways before crossing the fairground streets as the RoboCars will be maneuvering their way through pedestrian traffic around the fairgrounds.
Location: Strolling
The Fritters
Keep an eye out for The Fritters as you make your way around the fairgrounds. Whether they're making funny poses for a quick photo or dancing with guests at the Main Street Stage, these attention-seeking characters are always ready to have a good time!
Location: Strolling
Ice Skating Show
We're bringing Carnival to you! Celebrate with us at the ice skating show, Carnival on Ice. Catch an ice skating show and enjoy a lavish production filled with breathtaking moves, spectacular costumes and show-stopping performances that will have you mesmerized.
Location: Fuchs Pavilion
Light Up the Night Robots
These robots are always ready to Light Up the Night to make sure the fun never ends! Each robot has more than 2,000 LED lights that are as electrifying as their contagious dance moves. Equipped with a mobile DJ booth and a playlist full of hits, you may find yourself showing off your favorite dance moves!
Location: Strolling
Royal Hanneford Circus
Make your way to the red and white big top tent to enjoy the Royal Hanneford Circus. Year after year, the Circus treats fairgoers with a fun show filled with thrills, comedy, and stunts that children and adults of all ages can enjoy. Don't miss out on the thrilling acts the Circus will bring this year!
Location: Circus Tent
Sandscapes Sand Sculpture
An impressive (and Instagram-worthy) work of art will come to life inside Arnold Hall! Visit The Youth Fair between March 15 and April 8 to witness 100-tons of sand being shaped and for the opportunity to learn about the art of sand sculpting directly from the experts. Make sure to return April 4-8 to snap a picture with the completed sculpture.
Location: Arnold Hall
Show-Me Safari Petting Zoo and Pony Rides
The Show-Me Safari Petting Zoo is the ultimate interactive experience for animal lovers! This captivating attraction allows for fairgoers to pet and feed exotic and domestic animals making it a fun- filled activity for everyone. Pony rides are also available for our youngest fairgoers to enjoy.
Location: Oasis
Show Me Safari Pig Races
Ready? Set. GO! It's a race to the finish line for these pigs! Pig races at The Youth Fair have been capturing the hearts of fairgoers for many years and continue to be a crowd favorite. Be a part of this fun competition and cheer on your favorite pigs as they make their way around the mini-track!
Location: Oasis
Tadpole & Katie the Clowns
Have you met The Youth Fair clowns? Tadpole and Katie spend their days exploring the fairgrounds and delighting fairgoers. Make sure to say hello, snap a photo with them or join in on their fun-filled day while you're visiting.
Location: Strolling
LIVE CONCERTS & PERFORMANCES:
Friday, March 16th, 8 p.m. – La Adictiva Banda San José de Mesillas & La Maquinaria Norteña
Popular banda group La Banda San José de Mesillas originated from the musically rich and active state of Sinaloa, Mexico. Having come together in 1990, La Banda San José de Mesillas, numbering more than 15 musicians, earned a reputation as seasoned veterans of the Regional Mexican music world. Years later, the group underwent a name change to La Adictiva Banda San José de Mesillas, though their musical style remained the same. By 2012, they became radio and chart staples, touring in Mexico and the U.S.
Originally from the state of Chihuahua and Zacatecas, Mexico, in 2006, a new musical concept was born with a modern and innovative vision, La Maquinaria Norteña. In 2013, "Vives en Mi" was one of the most anticipated albums. It was placed in the # 1 Mexican Regional Album on Billboard for a week, #1 on iTunes lists, and managed to sell more than 30,000 units in the United States. In 2015, La Maquinaria Norteña was nominated for a Grammy in the category of best Album Regional Mexicano for its most record production "Ya Dime Adiós".
Saturday, March 17th, 8 p.m. – Ginuwine & Sugarhill Gang
In 1996, Ginuwine was discovered by Jodeci and after traveling to New York City, he met Timbaland, a then up-and-coming producer. Together they cut the edgy track "Pony," which lead to a deal with Sony Music. His debut CD, Ginuwine…The Bachelor hit the streets in late 1996 and "Pony" quickly became a #1 R&B and #6 pop chart/radio sensation. The LP would go on to double-platinum status driven by popular cuts like "Pony," "Tell Me Do U Wanna," "I'll Do Anything/I'm Sorry," "Holler," and "Only When Ur Lonely."
The Sugarhill Gang is an America Hip-Hop group, known mostly for their 1979 hit, "Rapper's Delight," the first rap single to become a Top 40 hit on the Billboard Hot 100. The group has toured the world bringing their music to hundreds of thousands of fans.
Saturday, March 24th, 8 p.m. – Lecrae
Devaughn Moore, known as Lecrae, is an American Christian rapper, songwriter, and record producer. Heavily influenced by Tupac Shakur, and motivated by his new-found faith, he ventured into a musical career. He has 7 studio albums and multiple mixtapes, now nearing the 2 million mark in sales and has won a Billboard Music Award, multiple BET, Soul Train, and Dove awards and even an Honorary Doctorate of music to go along with his two Grammy wins.
Friday, March 30th, 7 p.m. – Battle of the DJ's hosted by DJ Laz
Battle of DJs is back! Join DJ Laz, along with DJ Def, DJ Xander, DJ CX, DJ J-Diaz, DJ Affect and DJ Zog to kickoff the weekend at Main Stage!
Saturday, March 31st, 8 p.m. – Gente De Zona
Sponsored by Cano Health, Latin Grammy winner Gente de Zona is back for an energetic performance. After 15 years, the group that started off as local rappers have transformed into one of today's most important Pop-Urban groups. Gente de Zona emerged into international success after collaborating with Enrique Iglesias in the launch of "Bailando" in 2015. The song received three Latin Grammy Awards.
Friday, April 6th, 8 p.m. – TLC
One of the greatest legacies in music history will step foot on the stage of The Youth Fair & Exposition, Grammy-Award winning group, TLC. TLC shot to superstardom in the '90s thanks to a series of best-selling albums, including 1992's quadruple platinum "Ooooooohhh… On the TLC Tip," 1994's Diamond-certified "CrazySexyCool" and 1999's "FanMail," which debuted at No. 1 on the Billboard chart and has been certified 6x-platinum. The group has racked up ten Top 10 singles, four No. 1 singles (including "Creep," "Waterfalls," "No Scrubs," and "Unpretty"), four Grammy Awards, and was ranked the seventh most successful act of the '90s by Billboard.
Saturday, April 7th, 8 p.m. – Nelly
As one of the biggest names in Hip-Hop music, recording artist Nelly closes the concert series on the last weekend of the Miami-Dade County Youth Fair & Exposition. Cornell Haynes, Jr. aka. Nelly, has been recognized as a trendsetter, go-getter, innovator and humanitarian. After introducing a captivating melody that caught listeners' ears, Nelly's first single, "Country Grammar," rocketed to the top of the charts. Nelly's follow up, Nellyville, solidified him as a bona fide force in the music industry. To date, he has sold more than 35 million records.
The 2018 Miami-Dade County Youth Fair & Exposition runs from Thursday, March 15 – Sunday, April 8, 2018, except March 19-20 and April 2-3, at Tamiami Park, which has been its home for more than 45 years, located at Coral Way (SW 24th Street) & SW 107th Avenue. For more information, visit www.fairexpo.com or call 305-223-7060.