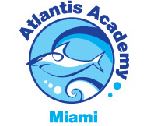 Atlantis Academy is hosting the 2014 SPRING CONCERT celebrating children with Special Needs on April 27th.
The event starts at 10am and runs until 3pm. We will be inviting local service providers and have tons of resources for your family.
There will be several live performances, bounce houses and activities for the kids along with food trucks!
The day will be fun filled for the entire family. Come and enjoy good food, great music and a wonderful entertainment.
ADMISSION IS FREE!!
For more information, please contact Eric Smith at 305-271-9771 or visit http://miami.atlantisacademy.com/
About Atlantis Academy
Atlantis Academy was established in 1976 for students who have learning difficulties and are struggling in their current school environment. Atlantis Academy emphasizes the importance of close parent/teacher/student relationships for the benefit of each child. Our low student-to-teacher ratio and experienced, caring and nurturing staff help foster students' self-confidence and self-esteem.
9600 SW 107th Avenue
Miami, FL 33176-2759