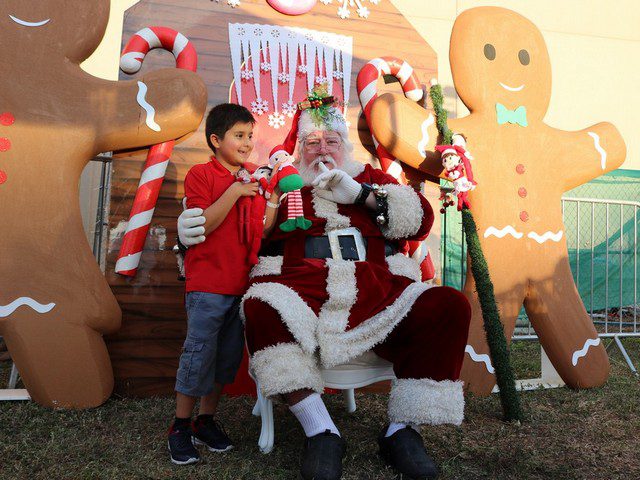 Kendall Regional Medical Center hosted its sixth annual Winter Wonderland Extravaganza on Saturday, Dec. 1, at The Palms at Town and Country shopping center.
With more than 7,000 attending over a span of four hours, the event brought friends and families of the community together for a night of festivities and entertainment.
From writing letters to Santa, holiday arts and crafts, and playing in the snow, children had the opportunity to enjoy themselves while families enjoyed some dances and musical entertainment brought by local schools. Not only did children get to savor some free cookies and milk while waiting to get a photo with Santa, they also counted down for the Christmas Tree lighting with Santa.
Attendees were given coupons, which are valid for two weeks, for a special gift when visiting Kendall Regional Medical Center's new Town & Country Emergency Room, located at the corner of SW 117th Avenue and Kendall Drive.