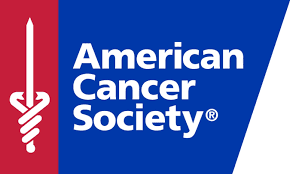 The American Cancer Society has announced Orlando E. Silva, MD, JD as its 2016 event chair for the Making Strides Against Breast Cancer walk on Oct. 8 at Marlins Park.
The event unites the community with a shared determination to finish the fight against breast cancer and celebrate the lives of those who have courageously survived it.
"I feel a strong and personal commitment to the American Cancer Society and Making Strides Against Breast Cancer," said Dr. Silva, a hematologist/oncologist in Miami. "Having treated breast cancer patients for over 25 years and seeing firsthand the suffering that thousands of families have to endure when yet another woman is diagnosed with this disease, makes this cause even more pressing. So when the American Cancer Society asked me to lead their breast cancer awareness walk in Miami, I did not hesitate."
Dr. Silva recently launched a new cancer center at Larkin Community Hospital. Before that, he was on staff at the University of Miami Hospital for 14 years in the clinical role of Attending Physician in Medical Oncology and Hematology and director of Breast Cancer Education with a special focus in fighting breast cancer.
Dr. Silva's publications include Breast Cancer: A Practical Guide, which is among the most important texts in breast cancer education in the world, with three editions printed and translations in many languages. His work in education and research led him to found the Inter-American Breast Cancer Conference, which has hosted six world meetings to date with participants from 36 different countries.
In addition to traditional breast cancer treatments such as surgery, chemotherapy, radiation therapy, as well as endocrine and biologic therapies, Dr. Silva advocates for the prevention of cancer occurrence and/or recurrence through nutrition, anti-inflammatory, immune system boosting treatments, and lifestyle modifications. He is founder of Emmaus Medical Mission, which has sponsored over 43 medical missions to South America, Central America, and Africa for which he received the Hispanic of the Year Award in Washington, D.C. as well as other prominent local awards such as Philanthropist of the Year.