U.S. Rep. Debbie Mucarsel-Powell (FL-26), member of the Judiciary Committee and the first South American-born member of Congress, along with U.S. Rep. Donna Shalala (FL-27), held a press conference with Gustavo Marcano, minister counselor of the Venezuelan government in the United States, and South Florida elected officials, calling on the Trump Administration to swiftly grant temporary protected status (TPS) to Venezuelans currently residing in the United States as well as place a moratorium on deporting non-criminal Venezuelans.
"Over 3.4 million Venezuelans have fled their country in their attempt to escape the precarious humanitarian conditions in the country," said Mucarsel-Powell. "The regime – led by the illegitimate usurper Nicolás Maduro – has had a catastrophic effect on Venezuela. The poverty rates have soared while the health system has nearly collapsed. 79 percent of hospitals are experiencing shortages in supplies. There are massive water and food shortages as well. The situation in Venezuela is exactly the type of situation that TPS was designed for. The Administration should fulfill its promise by granting them that status and stop deporting non-criminal Venezuelans to the crisis-stricken country."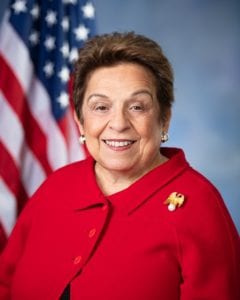 "We must protect the Venezuelans who are living here. TPS has bipartisan support in Congress, and it's well past time that this Administration do something to support those who have fled an unprecedented economic and humanitarian crisis caused by the illegitimate, inhumane Maduro regime," said Shalala. "We have repeatedly asked the Trump administration to consider TPS for Venezuelans and have introduced legislation, yet the Administration continues to do nothing. Thousands of families have suffered too long – it's time to get this done."
"Deporting a Venezuelan who has not committed a crime is sending someone back to hunger, violence, and deprivation of basic necessities and rights," said State Senator Jose Javier Rodriguez. "While asylum applications have increased in the past few years so have deportations of Venezuelans. Immediate TPS to protect Venezuelans in Florida is more important with the imminent signing of SB 168, an anti-immigrant bill that does not exclude those whose asylum application is in process. Florida is united in supporting Guaidó, but we must also stand together in asking Trump to immediately grant TPS for Venezuelans in Florida."
"Our President should act immediately to safeguard the status of Venezuelan refugees by granting them temporary protective status," said State Rep. Javier Fernandez. "With the state's passage of S.B. 168, the situation is more urgent as we need to do all we can to protect Venezuelans in our community against the consequences of this bad law or find them condemned to violence by deportation."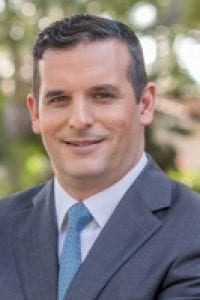 "We can't just say we support the people of Venezuela for public relations points," said State Rep. Cindy Polo. "To truly support our brothers and sisters we must provide humanitarian relief to those in Venezuela but more importantly provide protection to those here. We must back our words up with action."
In a letter sent Friday, May 10 urging the Administration to grant Venezuelans TPS, Mucarsel-Powell and Shalala – along with a bipartisan group of 21 other members of Congress – wrote:
"We write to express deep concern over the worsening political, economic, and humanitarian crises in Venezuela. … Indeed, a TPS designation for Venezuelans currently residing in the U.S. would keep families from returning to a life-threatening situation within their home country – a situation that is worsening each day. The Venezuelan crisis is exactly the type of scenario for which the TPS statute was designed. As a beacon of freedom and democracy within our global community, it is the duty of the United States to protect these vulnerable communities. We urge you to immediately designate TPS for Venezuelan nationals."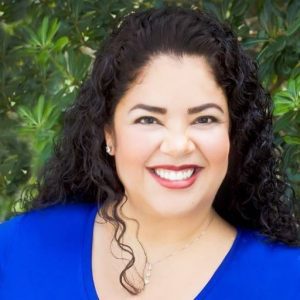 Joining Mucarsel-Powell and Shalala in signing the letter are U.S. Reps. Darren Soto, Debbie Wasserman Schultz, Mario Diaz-Balart, Ted Deutch, Eliot Engel, Joaquín Castro, Kathy Castor, Alcee L. Hastings, Frederica Wilson, Al Lawson, Stephanie Murphy, Lois Frankel, Michael Waltz, Adriano Espaillat, David Cicilline, Juan Vargas, Albio Sires, Jim McGovern, Grace F. Napolitano, Linda Sanchez, and Sylvia Garcia.
A downloadable version of the letter can be found here.