Professional Bank, one of Florida's fastest-growing financial institutions, has expanded into Miami's bustling Dadeland area with the opening of a new branch, located on the ground floor of the Dadeland Centre II Building at 9150 S. Dadeland Blvd.
The new branch is managed by senior vice president/private banker Sara Moran-Sam who joined the Bank last year. Moran-Sam has more than three decades of experience and was based in Dadeland for most of her banking career.
"We are thrilled to establish a physical presence in Dadeland not only to service our existing clients, but to introduce new businesses to our high-touch, concierge-style service platform we are known for," said Abel L Iglesias, president and CEO of Professional Bank. "The Dadeland and Pinecrest areas have experienced incredible growth in recent years, as the easy access to mass transit, major highways, shopping and dining make the area especially attractive to professionals and residents."
The Bank's 1,600-square-foot Dadeland branch is well positioned east of the Palmetto Expressway and in close proximity to the Dadeland South Metrorail station and the popular Dadeland Mall.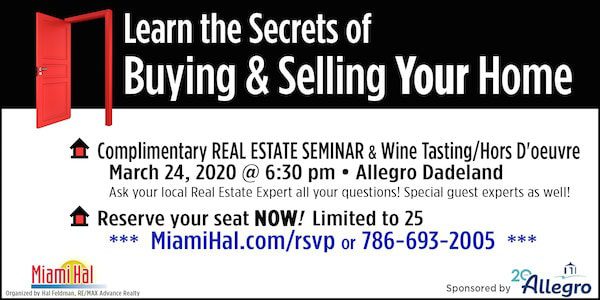 The Dadeland and Pinecrest expansion comes at a time when Professional Bank is hitting an intense growth period. During the first quarter of this year, the Bank surpassed $800 million in assets, a 14 percent increase from the fourth quarter of 2018. In December 2018, its parent company raised $20 million in new capital that is being used to invest in new talent, technology and locations. In fact, the Bank just opened a new full-service branch in Boca Raton, will soon be opening a lending center in Doral and later this year will be expanding its Palm Beach Gardens office by an additional 1,815 square feet to accommodate the recent hiring of new private bankers and staff.
"While many banks are shrinking their branch network, we still see a lot of value in brick-and- mortar in the right locations," Iglesias said. "We are just designing them to create unique experiences for our customers operating in today's mobile and online banking environment."
Headquartered in Coral Gables, Professional Bank is one of Florida's fastest-growing community banks. A subsidiary of financial holding company Professional Holding Corp. (OTC: PFHD), Professional Bank specializes in construction, residential and commercial real estate financing as well as business loans and lines of credit, including SBA financing. Known for high-touch customized concierge services, the Bank serves the needs of its customers through a full offering of deposit products, cash management services, online and mobile banking.
Founded in 2008, Professional Bank operates full-service branches and loan production offices in Miami-Dade, Broward and Palm Beach counties. For more information, visit myprobank.com.