More than 375 people gathered for a beautiful evening at Jungle Island on Saturday, Oct. 22, to support the incredible efforts of one man's triumphant success in working to save the precious lives of newborns from the ultimate child abuse — newborn abandonment.
Nick Silverio, the CEO and founder of A Safe Haven for Newborns, along with the help from volunteers, has saved more than 245 babies from abandonment.
Through the organizations' educational outreach and public awareness campaigns, along with the help of the 24/7 multilingual hotline, Silvero has created a grassroots tidal wave of support in order to be able to fund the organization's efforts to assist over 5,000 young pregnant women in 67 Florida counties.
Helping young women during a crucial period in their lives — and sometimes, helping them with a life and death decision — takes an incredible toll trying to maintain the funding needed for this massive undertaking.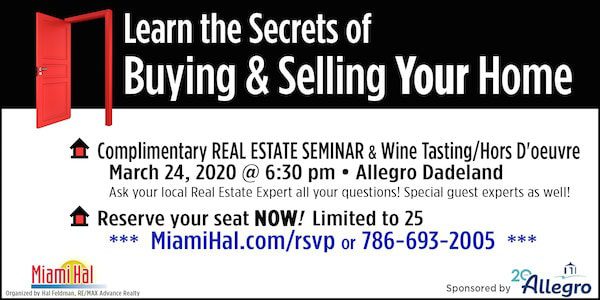 A Safe Haven for Newborns has signage located at all 24/7 fire stations and hospitals allowing pregnant women to leave their newborn in a "Safe Haven" with no questions asked, free from prosecution, completely anonymous, in the hands of trained personnel.
While no one can fully understand why a person would endanger a vulnerable child, two common denominators present themselves — isolation and denial. The mothers of these infants are usually young and overwhelmed, who panic and feel they have no support. For this reason, the organization has earned the support of countless groups and individuals in the community.
WFOR4 news anchor Lauren Pastrana acted as emcee for the event; Rick Vargas, manager of the Brown & Brown Insurance Miami Lakes office, received the Monarch Award for his outstanding efforts contributing to the support of A Safe Haven's mission; Norris Perez, gala auction chair and chair of the 5K Walk in February 2017, received the Safe Haven Ambassador Award.
Senator Rene Garcia, event ambassador, led the charge for donations and contributions from the attendees, and artist Roxy Sora unveiled her 2016 art piece which was quickly auctioned.
The evening featured singer Cachita Lopez and her band who kept everyone singing and on the dance floor and 9-year-old Bella Crespo charmed the audience with the National Anthem. Bringing all this together was an incredible event planner, Que Belle Event Productions & Marketing, led by Aly Ramos along with Monster Sound Productions. Cardin Events and Production Floral Design provided centerpieces. Alexis Martinez of A & D Creative produced a program book and Cristina Sullivan Photography snapped photos of the event.
Another highlight was the table of adoptive parents and their babies and toddlers, along with Gloria Hope and Christopher Terrell, Safe Haven "babies" who are now pre-teens and spokespersons for the organization.
Surpassing the goal, more than $145,000 was donated for the benefit of A Safe Haven for Newborns to continue this life saving mission.