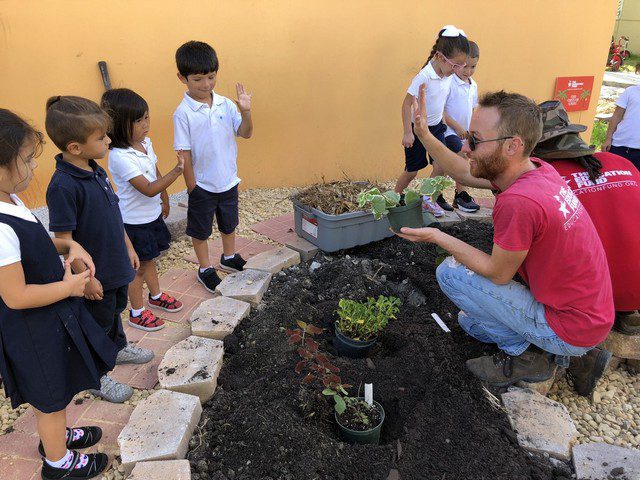 The Education Fund (www.educationfund.org) recently announced that it is a finalist in Aetna's Voices of Health video campaign, competing for a top prize of $20,000.
Online voting is under way at Aetnavoicesofhealth.com. The voting period comntinues through Nov. 9 for 63 nominated non-profit organizations across six states, including Florida, that are working to improve health and well-being in their communities.
Voters can vote every day and up to six times in one day. To show The Education Fund some love, visit www.aetnavoicesofhealth.com/2018/south-florida/agencies/the-education-fund/.
Aetna will award $20,000 to the groups that receive the most online votes and $10,000 to the second-place finishers in Atlanta, Columbus, Houston, Philadelphia, Jacksonville, South Florida and among four counties in California. In total, 14 winners will vie for $210,000 in grants.
The organizations selected to participate in this year's Voices of Health promote health by addressing a wide range of community issues such as childhood obesity, access to affordable prescriptions and healthcare, HIV/AIDS prevention and services and helping homeless families become more self-sufficient.
While the Voices of Health is a competition, the program aims to help facilitate a network for the local non-profits in each community to leverage each other's services, allowing for more holistic access to a variety of services available to those who need them.
"We're excited to have been selected to compete for the Voices of Health competition. The prize money will help us add another food forest in a local public elementary school and put 1000 more students on the road to good health and good grades," said Linda Lecht, president of The Education Fund.
In South Florida, The Education Fund is competing against Children's Harbor; Broward Partnership for the Homeless; Overtown Youth Center; Branches; Casa Valentina, and Kiwanis of Little Havana Foundation.
The Education Fund's current initiatives, including Food Forests for Schools, Ideas with IMPACT, Teach-A-Thon, Ocean Bank Center for Educational Materials, SmartPath, For The Love of Art Annual Charity Auction and Taste of Education, bring innovative methods to our schools, inform the community about public education, and encourage private sector investment in public education.
A winner of the Greater Miami Chamber of Commerce's NOVO Award for non-profit excellence, The Education Fund's investments to improve public education have totaled more than $52 million. The Education Fund's goal is to ensure all students succeed.
Visit www.educationfund.org.