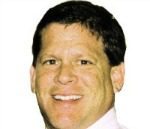 Florida International University, one of the few institutions in our community providing an affordable quality college education to those who have the academic preparation and drive, needs to expand, and it's going to take the best efforts of state and county officials to make that happen.
Designed to handle about 37,000 students but currently serving more than 50,000, FIU executives believe that the best way they can meet the needs of those students and reach their five-year goal of serving 60,000 students is for the university to expand onto the county-owned park property that is being leased to the Miami-Dade County Fair and Exposition (commonly known as the Youth Fair).
Talks about the possible relocation began in 2010 between FIU, the county and fair officials, who are reportedly willing to move if a satisfactory site and other details can be arranged, yet progress seems to be stalled. State and county leaders need to play a more active role to get the job done.
There are roughly 33 additional events that take place in a few of the buildings on the fairgrounds throughout the year, but the Youth Fair itself only runs for 18 days and most of the 86 acres of land, largely open space used for carnival rides and vendors, is dormant the rest of the year. The fair is great fun for many, but can this truly be balanced against the incredible impact that a state university has for our students, jobs and the economy as a whole?
Besides the existing educational facilities there, FIU's Herbert Wertheim College of Medicine will soon occupy a large portion of its property for research and clinical facilities, which only intensifies the need for more space quickly. The potential impact of the College of Medicine alone, according to FIU executives, could be in the billions state wide, with tens of thousands of jobs in a much needed field and increased tax revenues.
The Fair and Expo has invested in buildings and infrastructure over the years since moving to its current location in 1972, and their needs and revenue should be factored into the equation for a new site. The fair's lease runs through 2040 with extensions all the way out to 2085, and a vote by county residents would be needed for FIU to take the property.
Mayor Carlos Gimenez has sent a letter to the Dade Delegation urging state legislators to support funding to pay for the fair's relocation, but it's going to take a concerted team effort by all county officials and state officials to get this needed change on a priority track.
Educational opportunities for our people here, the impact these graduates will have locally and continued economic growth for the area are far too important to neglect finding a solution to this problem that will benefit all. Are our leaders up to the task?