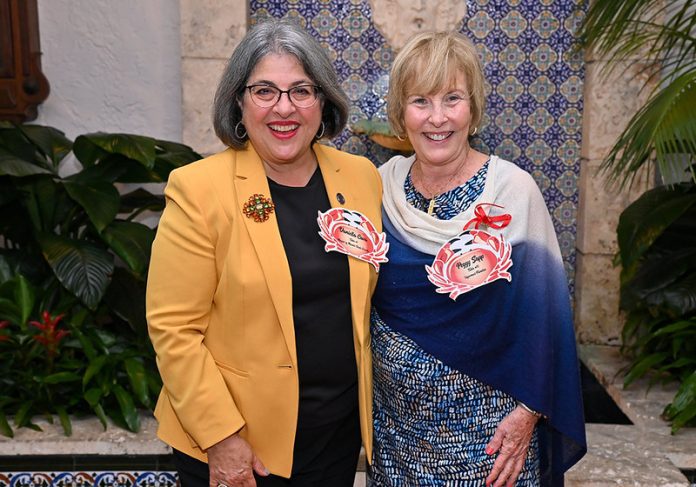 The 38th Annual Informed Families Fundraising Dinner at Joe's Stone Crab was celebrated on May 15th by generous donors, colleagues, and friends who enjoyed Joe's World-Famous Claws to Helping Kids Grow Up Safe, Healthy, and Drug-Free. Thank you to Steve Sawitz, Joann Bass and Joe's staff, for their legendary food and service. This year's theme was "Bringing Generations Together," which is a protective factor for kids. Many attendees have never missed an Informed Families Joe's Event. Everyone agrees we've created a community through impact at Joe's. IF raised over $250,000 which makes it possible for Informed Families to reach more than 3.2 million children and their families (both statewide and online) with positive prevention messages and resources.
Emerald Claw Sponsors 
Christopher E. Knight|Fowler White Burnett, P.A.
Coral Gables Trust Company
                Colossal Claw Sponsors
                                Berkshire Hathaway HomeServices EWM Realty
                                Adam E. & Chanin Carlin and Richard B. Bermont 
                               & Anne M. Levy
                               Podhurst Orseck, P.A.
To View the Full Album, Click Here.
To View the Full Sponsor List and Program, Click Here.