At Aim Higher, the team shoots for a superior level of CrossFit. The Coral Gables gym forgoes specialization for a broad, inclusive program, designed to accommodate all abilities and experience levels. Whether you're a CrossFit novice or an Aim Higher regular, you can make the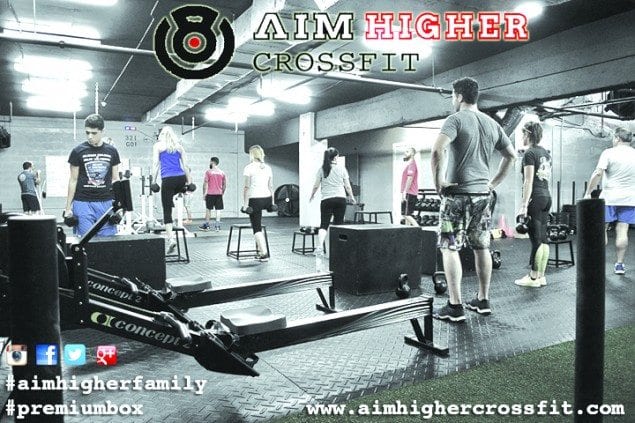 daily workouts work for you. Expert staff members are even happy to scale exercises to match your level, or offer modifications for injuries and other physical limitations.
Rather than fancy machines, Aim Higher utilizes high-quality, professional equipment like barbells, gymnastics rings and jump ropes. The studio also features a rubberized mat area with a weight-lifting platform, as well as 1,300 square feet of turf for high-skill drills, sled training and more. After your workout, hit the spacious showers and then recuperate with water, energy drinks and protein shakes from the vending machine. In just a few sessions, you'll notice a slim, toned physique and improved endurance, giving you the power needed to surpass your fitness goals.
Safety is our number one priority at Aim Higher CrossFit. For those who are not sure yet if CrossFit is for them, every Saturday at 10 am we offer a free CrossFit Class.
Aim Higher CrossFit is located at 3850 Bird Road and for more information call 786-600-3045 or visit www.aimhighercrossfit.com