MIAMI, FL – Every aspiring student should have the chance to aim for the stars and
achieve their dreams. But for many, the path to a degree from a world-class
university is blocked by sky-high costs and unrealistic admission criteria. Artemis
World Campus is breaking down these barriers with its groundbreaking pathway
program, allowing students to graduate with internationally recognized degrees
from some of the highest-ranked universities worldwide.
Today, Artemis World Campus proudly announces the launch of its unique pathway
to top–ranked bachelor's programs, making world-class education from over 28
elite global universities available to students.
Selecting Miami as its first U.S. center, Artemis recognizes the city's vibrant
diversity, thriving economy, and global connectivity. Artemis forms a pivotal bridge
connecting Miami with an impressive global network of over 28 prestigious
universities in the UK, Australia, and New Zealand.
This groundbreaking initiative showcases Miami's growing importance as a global
hub for education and affirms its position on the world stage. For the first time,
students can tap into the extensive academic offerings of leading international
universities, all from Miami, Florida. This initiative ushers in a new era of education,
with Artemis at the helm, making world-class university programs more accessible
and attainable, right from Miami, thereby expanding the city's educational
landscape.
Artemis offers an innovative 3-year bachelor's program in Business and
Engineering, enabling students to start their education journey in Miami. They then
progress, with a guaranteed transfer, to complete their degrees at prestigious
partner universities abroad. This combination offers a blend of American and
international education, expanding students' cultural perspectives and preparing
them for global careers.
To highlight the caliber of Artemis partner universities and the quality of the
programs, here are some rankings from the 2023 QS World Rankings, along with
their US counterparts:
University of Manchester: Ranked #28 (NYU #39)
University of Bristol: Ranked #61 (Brown University #63)
University of Leeds: Ranked #86 (University of Illinois at Urbana-Champaign
#85)
University of Auckland: Ranked #87 (Georgia Tech #88)
University of Western Australia: Ranked #90 (Penn State #93)
University of Birmingham: Ranked #91 (Penn State #93)
University of Sheffield: Ranked #96 (Rice University #100)
"Artemis is not just an education provider; it's a game-changer in the higher
education landscape in the USA," says Ben Taarit, CEO and Co-Founder of Artemis.
"We're challenging the status quo of higher education as we envision a world where
top-ranked university programs aren't just a luxury, but an accessible reality for all
students who dare to dream and work hard. So here at Artemis, our goal is to
empower every student with the golden ticket to graduate with a world-class
degree from some of the most prestigious universities in the world. And we're doing it without compromising the authentic, personalized, face-to-face learning
experiences that make education truly meaningful."
Carrie Moody, Director of Admissions at Artemis, echoes this sentiment, "We're
challenging the status quo of higher education. We envision a world where
top-ranked university programs are not a luxury but an accessible reality for all
students who dare to dream and work hard."
The Artemis model offers significant advantages. In addition to graduating a full
year earlier than most traditional undergraduate programs, students can save up to
$72,000 in tuition and housing fees. Furthermore, the program paves the way for
students to pursue a Master's degree in just an additional year at one of Artemis
partner universities.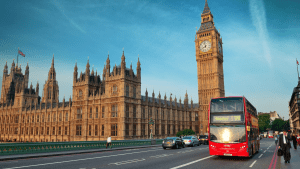 Early Applications Are Open:
Applying early to Artemis comes with added benefits. Students applying before July
31st may receive scholarships up to $21,500, along with exclusive access to online
meetups discussing student life in Miami and abroad.
"The program supported me with everything I needed. It was a huge help and
allowed me to get into my dream university." shares Nicole, who is currently
pursuing her Bachelor of Fashion Marketing at the prestigious UK university.
To find out more about this exceptional opportunity, visit
https://artemiseducation.org or call or text +1 (800) 814-7951