By: Danny Diaz
The Miami Beach Chamber of Commerce's Millennial Action Council (MAC) in partnership with the City of Miami Beach created the City of Miami Beach Next Generation Council, which will act as an advisory board for the City. Passed unanimously by the City Commission on September 12, the purpose of the council is to provide persons between the ages of 18 and 36 in Miami Beach a vehicle to participate in local government and represent the needs and ideals of the City's next generation. They will provide recommendations to the Mayor and City Commission on issues and programs affecting that population and recommend strategies to attract and retain them in the City. Additionally, they will provide a new perspective on various hot-button issues affecting the City at large from transportation to development regulations. Started under the leadership of Chairman Wayne Pathman, MAC developed this idea and brought it commission.
"The Commission is excited about creating the Next Generation Committee because we recognize the importance of having young professionals as part of our City's long term planning," said City of Miami Beach Commissioner Ricky Arriola. "Typically young professionals are extremely busy in the early stages of their careers and starting families and can't always be involved in local politics. The Next Generation Committee gives them a formal seat at the table."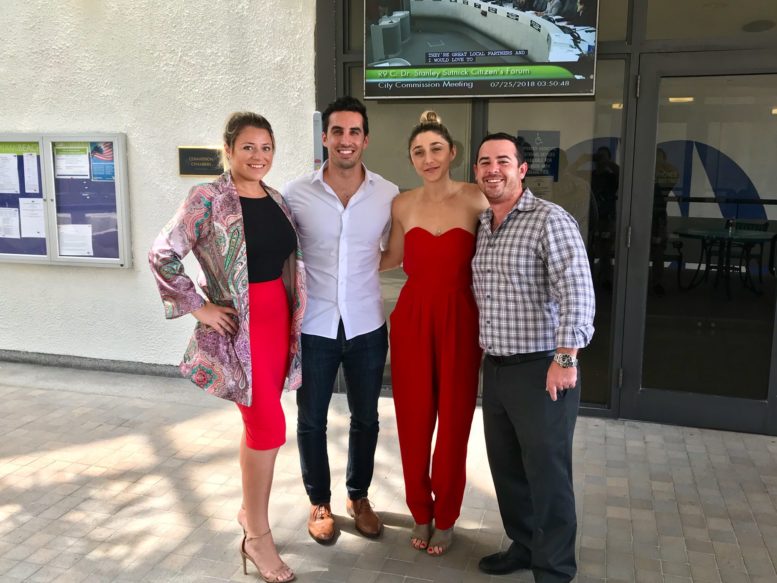 Founded & Co-Chaired by Jamie Maniscalco (LAND/DEALS at Keyes Commercial) and Jordan Kramer (COMPASS), the mission of MAC is to generate new perspectives, keen insights, and action-driven strategies from young professionals. They focus on issues related to the business community and bridge the knowledge gap between thought-leaders and decision-makers across generations. The Council, which touches 300 professionals, has been an active voice in the community through events like its summits and political forums.
"The Chamber appointed the Millennial Action Council to spearhead change in the community and have their voice be heard," said Chamber Chairman Wayne Pathman. "I congratulate Jamie and Jordan for doing just that in such a short amount of time. I'm excited to see the policy suggestions that will come from this group especially related to housing, transportation and sea level rise, to name a few."
Potential Next Gen Council members must have proven involvement in a Miami Beach or South Florida community-based organizations and demonstrate a high degree of interest in or have a background in community-based activity in one of the following areas: transportation, sea level rise, affordable housing, entrepreneurship and/or technology
There will be 11 voting members in the new council with 7 being at-large appointments made by the Mayor and City Commission, 3 additional at large appointments and one appointment that will be made by the Miami Beach Chamber of Commerce.
Led by Maniscalco and Kramer, MAC has a steering committee which acted as the think-tank behind this initiative, comprised of Jeevan Tillit (East of Collins), Nicole Pritchett (Drink House Fire & Ice), Chi Chi Truong (Schwebke-Shiskin & Associates), Mike Simon (Structured Foods), Cilia Maria Ruiz-Paz (City of Miami Beach), Victoria Greene (84 West Events), Carly Grimm (Bilzin Sumberg), Dr. Mark Jacobs and Erick Chiroles (City of Miami Beach) and creates the programming for the group.