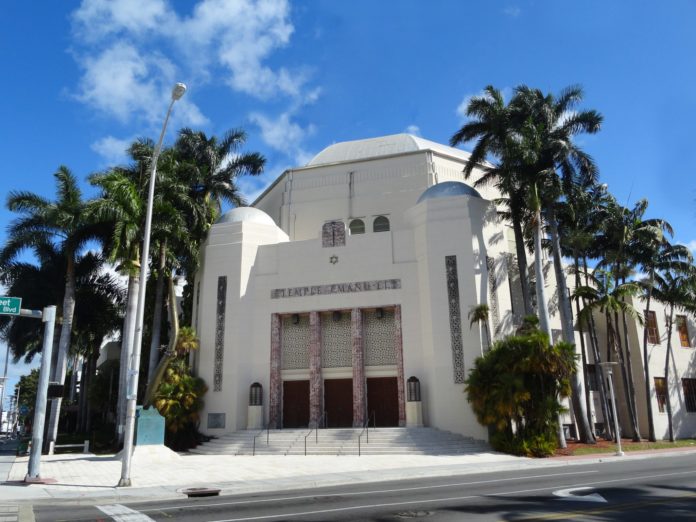 9/11,   4 p.m.,  Temple Emanu-El
With Duo-Pianists Paul Posnak and Anita Castiglione
Temple Emanu-El would like to inform you of an extraordinary event taking place on Sunday, September 11, at Temple Emanu-El on Miami Beach. It will be a celebration of the Spirit of America and its most vital expression by three of our greatest cultural heroes, George Gershwin, Aaron Copland, and Leonard Bernstein. 
The concert will feature the world premiere of the recent recording of  Dr. Posnak's nine arrangements for two pianos of the most beloved Gershwin songs; the Saturday Night Waltz and Hoedown from Aaron Copland's "Rodeo"; and Leonard Bernstein's brilliant, exciting Symphonic Dances from "West Side Story" arranged for two pianos They are expressions of the vitality, diversity, hope and expansiveness of American life and experience.
On this somber anniversary of 9/11, Temple Emanu-el looks forward to lifting up our spirits with these wonderful expressions of joy and renewal.  
Tickets range from $10-$30 each.  Children are free.  www.tesobe.org  
Temple Emanu-El   1701 Washington Ave.  Miami Beach (305) 538-2503