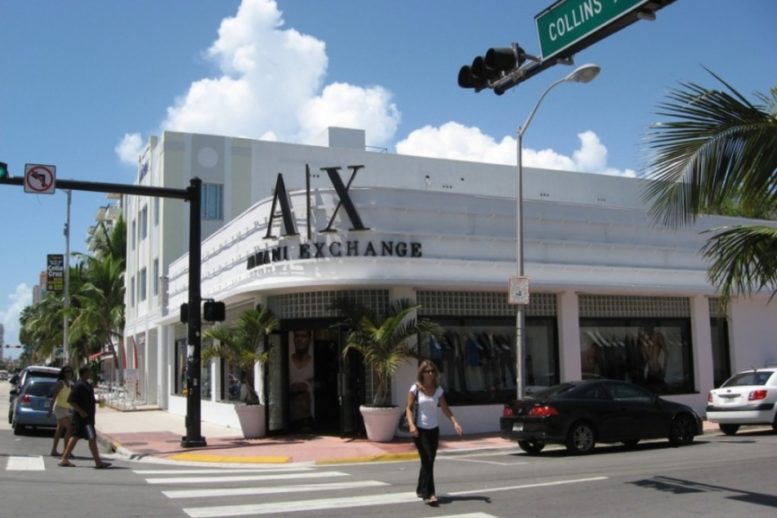 Designer boutiques abound in South Beach. On Lincoln Road, Española Way, Washington Avenue, Collins Avenue and Ocean Drive, stores from the Kardashian's DASH and Adrienne Bosh's Sparkle and Shine Darling to other well-known boutiques like Intermix, Alchemist, The Webster, Koko & Palenki as well as recognizable brands like Armani, BCBG Max Azria, Kenneth Cole, Tommy Hilfiger and H&M provide residents and tourists alike with diverse options that make for a vigorous and stimulating retail workout. And because it's Miami Beach, every shopping destination is pedestrian-friendly with a wealth of eateries interspersed throughout, so shoppers can take a refreshment break at any time.
"When it comes to shopping, Miami Beach has as many retail options as any major mall in the country," notes Peggy Benua, Chair, the Miami Beach Visitor and Convention Authority (MBVCA). "Retailers do well here, often opening flagship locations on Miami Beach that thrive economically. For visitors, the city is the perfect place to visit not only for its great shopping, but its beaches, warm weather, spas and top-tier restaurants. Miami Beach is perfect for that flawless 360-degree, all-in-one vacation."
And unlike most major cities, Miami Beach also has top-tier beachside shopping in many of its major resorts. World-famous hotels like the Loews Miami Beach, Ritz-Carlton South Beach and Fontainebleau Miami Beach even provide on-site shopping options, ranging from luxury boutiques to small souvenir shops.
"Miami Beach is truly a shopper's paradise," says Grisette Roque, Executive Director of the MBVCA. "With a wide selection of name brand boutiques, department stores and a thriving local fashion industry, it's no wonder Miami Beach has become synonymous with world-class shopping."
Resort shopping options on Miami Beach:
The Fontainebleau
This resort with an expansive oceanfront features a wide array of shopping options:
• Aquamarine: Aquamarine is ideal for finding the perfect bathing suit to lounge and swim in. The boutique carries luxurious pieces by brands such as Etro, Eres, Thom Browne, La Perla, and Vilebrequin and offers swimwear for men, womenand children.
• Bleau Signature: Modern and vintage inspired merchandise, jerseys and other bold apparel from local team sports, LIV Nightclub apparel and fun mementos.
• Ida & Harry: Offers casual and luxury clothes and accessories for men and women.
• Timeless: Timepieces and fine jewelry, for women and men, from two dozen fine designer names.
• Lapis: This world-famous spa also has a small retail space that carries the latest in beauty products from cosmetics to sun, skin and hair care lines as well as trendy apparel, active wear, loungewear, lingerie, and gift items such as candles, books, soaps, perfumes and accessories.
Loews Miami Beach
• On-site shopping is available at the Splash boutique with a chic selection of women's and men's clothing, jewelry, handbags and other designer duds.
The Royal Palm South Beach
• Give: The Shop features a selection of unique and exclusive items created and selected in the spirit of giving. The majority of offered items at give support both local designers and companies that give back to the community.
The Ritz-Carlton South Beach
• The Signature Shop at the Ritz-Carlton South Beach including designers Splendid, Ella Moss, Hale Bob, Gucci, Dior, Joie, DVF, Lacoste and more. The shop also includes one-of-a-kind specialty items including a line of dishware by the late famed architect Morris Lapidus who also designed the historic hotel.
W South Beach
• W The Store includes a special selection of hard-to-find, trend-setting items for men and women with brands, like La ROK, Marc Jacobs, Theory, Kenneth Jay Lane, Rebecca Minkoff and more.