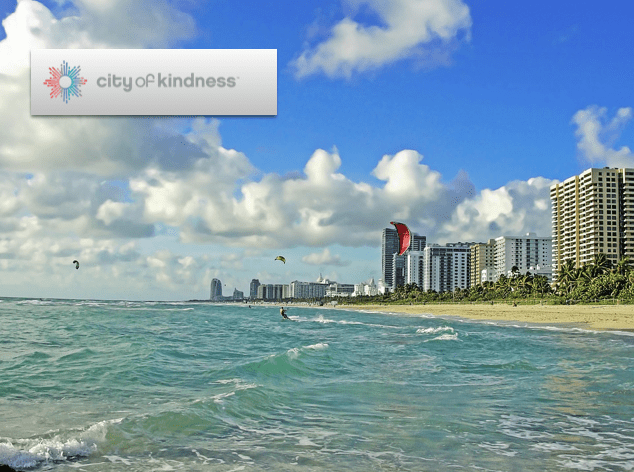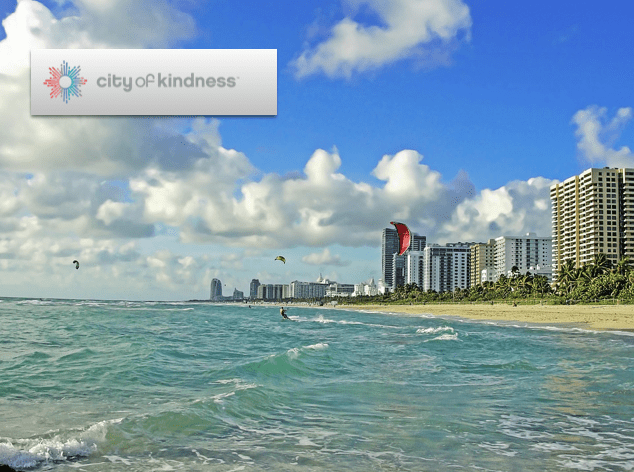 — Commission Unanimously Approves Signing the Pledge —
The City of Miami Beach is joining the international movement to become a City of Kindness — recognizing how a simple act of kindness, big or small, can bring people together to build a stronger community. This initiative will launch a robust citywide campaign to include kindness challenges among residents, city staff, at Miami Beach schools, hotels and businesses.
"In light of recent happenings, both locally and nationally, it is more important than ever for us to focus on kindness instead of hate," shared Commissioner Micky Steinberg. "I am proud to be a part of a city that values signing this pledge, and I am excited to work with our schools, businesses and residents to implement a great program and spread kindness throughout Miami Beach."
City of Kindness is a coalition of organizations working to inspire kindness around the world, with its primary goal of affecting meaningful change among schools, professionals, young people, elected officials and companies. The kindness movement has been endorsed and promoted by many cities and celebrities, including Ellen DeGeneres, the Dalai Lama and Lady Gaga.
For more information on the kind movement, visit www.cityofkindness.org