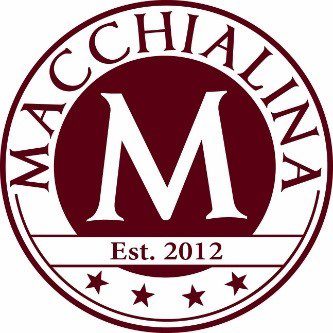 Outstanding Pizza and Prosecco specials every Sunday
Due to overwhelming demand, Macchialina, South Beach's treasured Italian hotspot, will be extending its O.P.P. (Outstanding Pizza and Prosecco) Sunday summer series into the Fall and Winter months. Guests will receive an exclusive sneak-peek of what's to come in The Time Out Market at the beloved, brick-walled trattoria. Chef Mike Pirolo's authentic grandma pies offer a taste of Sicily right here in South Florida that pizza enthusiasts will not want to miss! Diners are advised to reserve their pie when reserving a table due to the limited number of pies available each week.
To celebrate the extension of O.P.P., Chef Mike has introduced his latest creation, La Bianca – fontina, mozzarella, and fiore sardo cheeses with braised broccoli rabe oil, and calabrese chili atop a thin, crispy crust with a light, airy center.
"I always loved the combination of fontina and mozzarella," says Chef Pirolo. "The fiore sardo gives it a fantastic smokiness and the broccoli rabe oil gives a welcomed bitterness that both work nicely with the sweetness of the cheeses."
Macchialina's Sicilian Pies are handmade by Pirolo, uniquely prepared with Cinque Stagioni flour imported from Parma, Italy. The dough is made using 85% hydration and 72-hour fermentation. The high hydration and slow rise allow the chefs to craft the perfect pizza with a light, airy dough and a thin, crispy, glass-like crust on the bottom.
Varieties include a traditional pie served with Tomato and Shallots. Guests can also choose between various toppings, which include an 18-month Prosciutto di Parma, 24-month Parmigiano and Arugula, and Proper Sausage and Peppers. To top off the perfect Sunday meal, sip on a selection of bubbles for just $8 per glass.
Macchialina is located at 820 Alton Road in Miami Beach. Reservations can be placed by calling 305-534-2124 or emailing info@macchialina.com.
Follow Macchialina
:
Website:            www.macchialina.com
Twitter:             twitter.com/Macchialina
Instagram:        instagram.com/Macchialina