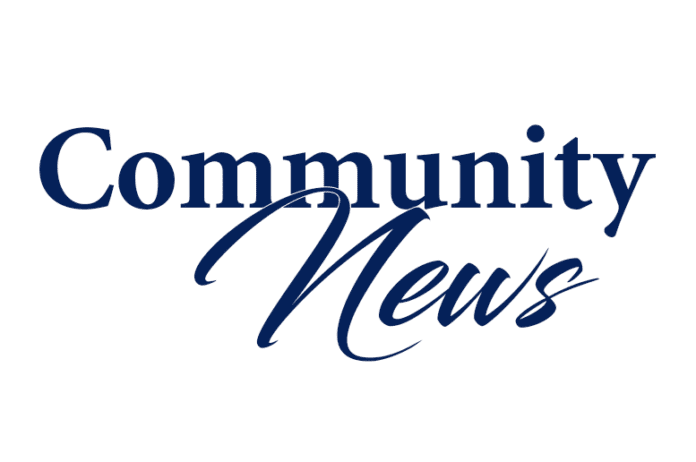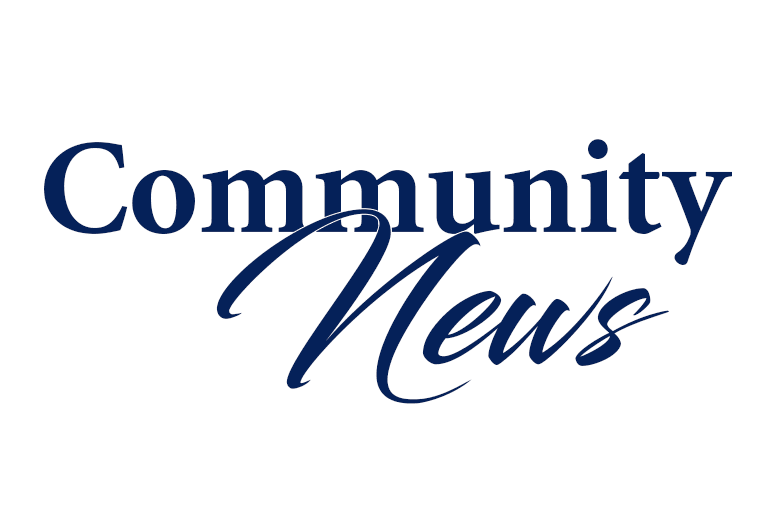 March 8 is International Women's Day, which reminds us to appreciate the remarkable women across different industries who encourage us to strive for greatness. Additionally, the whole month is dedicated to celebrating and honoring the contributions women have made in history and our society.
From celebrity chefs to dentists and entrepreneurs, the following women dominate their industries with their skills and one-of-a-kind personalities and continue to inspire us to fight for gender equity.
Ronit Neuman, Owner & Artistic Director, Sagamore Hotel South Beach
Ronit Neuman is the owner and artistic director for Sagamore Hotel South Beach and co-owner of The Ritz-Carlton, South Beach. A realtor by trade and CEO of her own property management group, Linton GP, Ronit spent over 25 years working with developers of medical, hotel and mixed-use properties to discover, acquire and develop the historic Sagamore Hotel in 2015. At the time, the property was a blank canvas, and Ronit single-handedly reinvented and transformed it into a hotel/art gallery that continues to attract locals and visitors from all over the world for its museum-quality exhibits. The Sagamore has become a multicultural selling platform that supports and builds partnerships with local and international organizations and works to promote the growth of everything art-related. By collaborating on an array of creative projects, Ronit cemented the hotel's reputation as the premier art-centric hotel on Miami Beach. In the last 18 months, she has donated the use of the Sagamore, her time and expertise to supporting many charitable and cultural organizations, including Gift of Life, Design and Architecture Senior High, Miami City Ballet, South Florida Symphony Orchestra, Young Musicians Unite and many others. She is also spearheading a project with Art in Public Places to beautify Lincoln Road's beach access by curating a collection of alluring sculptures, decor and art pieces that will be available for public viewing.
Marizza Contreras, Founder and CEO, K'Alma Spa Concepts and Management
K'Alma Spa Concepts & Management is a collaboration between Marizza Contreras and Craig Carter, a spa power couple with  nearly two decades of experience in the spa and wellness space. After working as a spa provider, Marizza participated in the Goldman Sachs 10,000 Businesses program, which led her to operate over two dozen spas in South Florida. In 2019, she opened a flagship location on Miami Beach under the brand K'Alma, which is dedicated to crystal color therapy inspired by her Peruvian roots. As a result of Marizza's success, K'Alma's sister brand, Leaf Spa,  recently opened two locations: one at Fairmont Chicago, Millennium Park and the other at Hotel AKA Brickell in Miami.
 Jamila West, Co-Owner, Rosie's: The Backyard
Jamila West has an extensive background in the international food and beverage and hospitality industries. Shel began her career at a young age working part-time at upscale restaurants in New York's Hudson Valley and later attended the Culinary Institute of America in Hyde Park, New York. Over the last 17 years, Jamila has worked under some of the world's top chefs and hospitality groups in New York, Los Angeles, Miami, Kuwait and Dubai. In 2013, she was named one of Collaborate Business Magazine's "30 Under 30" professionals to watch for. Soon after, she earned her Bachelor of Science in hospitality management from Johnson & Wales University. Today, Jamila co-owns and operates Rosie's: The Backyard alongside her partner, Executive Chef Akino West. The full-service Southern-American restaurant in Miami's Little River neighborhood offers feel-good soul food brunch with subtle Italian nuances and classic techniques.
Jihan Thompson, Founder & CEO, Swivel Beauty
In 2016, after years of enduring soul-crushing, hair-breaking, money-wasting services from hairstylists who couldn't handle her "ethnic" hair, Jihan Thompson founded Swivel Beauty, a two-sided marketplace for Black women searching for expert stylists specializing in textured hair and hair stylists seeking clients. A former magazine editor (Oprah, Glamour Marie Claire), Jihan started Swivel to solve what she saw as a blind spot in the industry; even as there were advancements in beauty, these solutions often treated the hair care needs of Black women as an afterthought. Built by Black women for Black women, Swivel is reshaping the salon experience for women of color by taking the struggle out of finding a stylist they can trust with all their hair care needs, from natural to relaxed, wigs to braids to locks, and everything in between.
Patricia Lara, Founder & Owner, Casa Sensei and Wonder Paws Rescue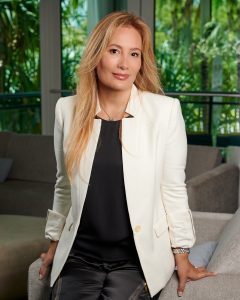 Power businesswoman Patricia Lara is the owner of Fort Lauderdale waterfront restaurant Casa Sensei and founder of the nonprofit Wonder Paws Rescue. She opened Casa Sensei in November of 2018 and completely transformed the culinary scene in Las Olas. She revamped the interior, built the bar from scratch, trained a team, created successful marketing strategies and developed a delectable new menu. While successfully running the new restaurant, she founded Wonder Paws Rescue, a foster-based nonprofit that provides temporary housing, medical care and rehabilitation for animals in South Florida. Patricia is always looking for ways to help her community. She recently opened a brick-and-mortar location of Wonder Paws Rescue in Fort Lauderdale to continue her mission of finding safe and loving homes for animals in need.
Adelee Cabrera, VP of Operations, Constellation Culinary Group
Adelee Cabrera is the vice president of operations for Constellation Culinary Group. Named one of BizBash's 2022 Industry Innovators, she possesses extensive operational skills and a passion for the hospitality industry. Having worked in New York City, the Dominican Republic, Provence and Miami, Adelee brings a global perspective to her role at CCG, where she leads operations and logistics for many distinguished special events, including a dinner for the king and queen of Spain hosted by the mayor of Miami.
Laura Kozelouzek, Founder & CEO, Quest Workspaces
Laura Kozelouzek is a recognized leader in the shared workspace industry. Her company is the largest woman-owned coworking brand in the country and one of the largest of any brand in Florida. She is viewed as a visionary and a business builder and is well-respected for her ability to create "high energy" results-oriented workplace cultures. In 2010, Laura created Quest Workspaces, providing serviced office space, conference rooms, and coworking and virtual offices; today, the company has 13 locations throughout Florida and New York. Her company has been featured in 47 publications, including Wall Street Journal, CBS News, Fortune Magazine and New York Times. In 2004, Laura founded Synergy Workplaces, growing the company to 25 national locations and producing over $25 million in sales with over 100 employees. In 2008, Synergy was sold to Carr Workplaces. Before Synergy, Laura spent 19 years in the commercial real estate and hospitality industries. As an executive at HQ/Regus, she was responsible for its most profitable region, representing 80 locations and 5,000 customers, and generated $180 million in annual sales. While at HQ, she played a lead role in an industry "roll up" and consolidation. As a serial entrepreneur, Laura has also owned a trendy NYC restaurant and launched a real estate newspaper and brokerage business.   Awards and recognitions include: SmartCEO's 2013 New York Future 50 Awards, 2007 Commercial Real Estate Rising Star by Real Estate Weekly and a finalist in New York Enterprise Report's Small Business Awards. She graduated from the Cornell University School of Hotel Administration and is a member of the President's Council of Cornell Women and the advisory board for Hera Hub, a rapidly growing company. 
Emily Wines, Master Sommelier, Cooper's Hawk Winery 
Emily Wines is the master sommelier of Cooper's Hawk Winery and Restaurants, bringing an infectious vibrancy to the subject of wine with an approaching personal style – translating the complex and often elitist world of wine into language that's simple and straightforward. Emily holds the highest distinction from the Court of Master Sommeliers and since 2017, has expanded and strengthened the Cooper's Hawk Wine Club community serving as a liaison between the company and its individual restaurants. She has engaged with over 450,000 wine club members to create unique experiences centered around wine and spirits. She spearheads initiatives designed to enrich the guest journey through education, immersive events, collaborative partnerships and curated lifestyle adventures. Emily is an internationally qualified sommelier, and one of only 149 individuals in the Americas to earn the designation of Master Sommelier. She is also one of just two women and 15 professionals who have been awarded the prestigious Remi Krug Cup for passing all three sections – theory, service and blind tasting – of the Master Sommelier Diploma Examination on her first attempt.
Kaytlin Dangaran, Executive Chef, Bistro at Sarasota Art Museum 
Chef Kaytlin Dangaran is the executive chef at Bistro at the Sarasota Art Museum of Ringling College and is the driving force behind the restaurant's seasonal farm-to-table dining approach. She elevates the museum experience with art-inspired menus and draws inspiration from her diverse culinary experience and background. The French Culinary Institute-trained chef has multi-coast experience from renowned restaurants in New York, San Francisco, Miami and, now, Sarasota. During her years in between coasts, the Tampa native explored seasonal cooking, gaining expertise in a restrained style of creating dishes dictated solely by the ingredients' seasonal availability. She's participated in many national culinary events and cooked at the James Beard House for Taste America, representing Constellation Culinary Group. When she's not in the kitchen, this dynamic chef is also a mother of two.
Dr. Patty, Founder, Dr. Patty's Dental Boutique & Dr. Patty Miami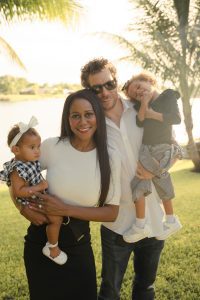 In 2012, at 32, Dr. Patty opened her private practice, Dr. Patty's Dental Boutique, the first dental spa in Florida. Thanks to Dr. Patty's untraditional business concept, the award-winning destination for cosmetic dentistry has changed the perception of a dentist visit, redefining it as a luxurious and tranquil experience. After being featured on Good Morning America, Dr. Patty became a national sensation, garnering clients from all over the country. In 2022, she opened her second concept, Dr. Patty Miami, the Magic City's first upscale cosmetic dental practice combined with a cosmetic medical surgical facility.
Arianne Traverso, CEO, The Yoga Expo
Arianne Traverso is an internationally recognized wellness leader, yoga instructor and two-time published author who has facilitated worldwide training and retreats for nearly two decades. For years, she has led The Yoga Expo, the largest yoga conference and trade show in the United States. In 2016, she created a business coaching program for wellness entrepreneurs that want to expand their businesses.