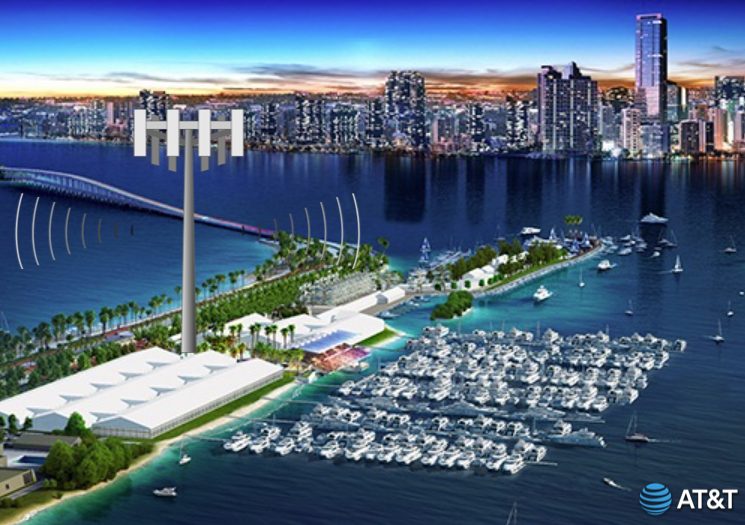 As thousands gather to enjoy the big boat show in Miami, AT&T is keeping the data-hungry crowds connected. We're bringing in extra network support so customers can share their experience at the event with friends and family.
Here's how. We've set up a cell tower on wheels (COW) to get ready for the large number of smartphone users at the boat show. The COW is boosting internet connectivity. The improved coverage at the show will give customers faster and more reliable connections.
"Events like this boat show are full of moments customers want to share through texts, pictures, status updates, and phone calls," said Joe York, AT&T Florida president. "We're working to give them great coverage and fast speeds."
AT&T has the nation's best data network.* We continue to see increased data usage across our mobile network, especially at big events. In fact, data on our mobile network has increased about 250,000% since 2007. The majority of that traffic is video.
For more information about AT&T coverage, visit the AT&T Coverage Viewer.

*AT&T products and services are provided or offered by subsidiaries and affiliates of AT&T Inc. under the AT&T brand and not by AT&T Inc.