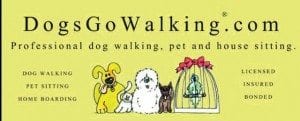 With Americans set to spend nearly $60 billon on their pets this year and a chance to spend more time near home, new owner Daniel Wohlstein's decision to purchase Dogs Go Walking was an easy one. The home-based company founded in 2004 offers services such as pet walking and sitting, private boarding, transportation and more. Plans to expand throughout the entire state of Florida within 12 months are underway, and when complete, will add approximately 45 jobs.
"The timing was right for this acquisition and I have long been intrigued by technology-based businesses," says Wohlstein, who traveled abroad frequently during the last four years.
"Dogs Go Walking is the largest dog walking / pet sitting service company in South Florida and we intend to continue to offer our customer base the best service possible." A long-time dog lover, Wohlstein is the proud owner of a Yorkie named Pipi. He also founded and manages the long-time Miami Beach live music venue Jazid and runs the Legal Translation Group. Dogs Go Walking isn't just for dogs, however.
The company's carefully-vetted and contracted pet specialists also watch over and care for cats, lizards, rabbits, turtles and just about any other domesticated small animal, in addition to larger pets such as horses. They come to your pet at your home, pick them up and transport them to and from wherever needed, take them to petfriendly parks or beaches and even clean up after them. Dog training services are also available. The company is always looking for new contracted sitters – an online application is available here. Dogs Go Walking's website hosts a fair amount of client testimonials, many of them superlative, using complements such as "conscientious", "caring", "reliable" and "outstanding." Advanced GPS integration is also in the works, allowing pet owners can track their furry and scaly friends while away from them.
Beginning in October, 5% of the company's net earnings will be donated to the American Society for the Prevention of Cruelty to Animals.
For more information, please visit www.DogsGoWalking.com, email info@dogsgowalking.com or call 305.877.4061.