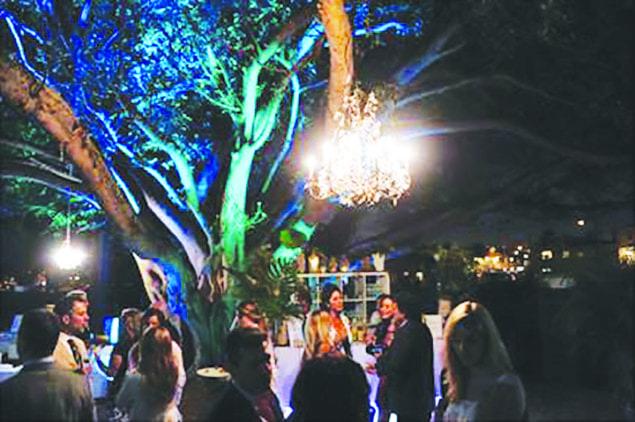 Terra, Miami's premiere real estate development company, celebrated Eighty Seven Park, Renzo Piano Building Workshop's first residential tower in the Western Hemisphere, with a starlit "Symphony in the Park." Following a pathway illuminated by lanterns and a delicate wash of lights hanging from the trees, invited guests met in a candlelit setting adorned with varietal orchids in North Shore Park. Sumptuous cocktails and exquisite cuisine were served while a private performance by an ensemble of New World Symphony fellows set the ambiance to celebrate the rebirth of North Shore Park.
A stroke of creative genius by Pritzker Prize-winning architect, Renzo Piano, Eighty Seven Park will eloquently capture the serenity found in the tension between sky and earth. Bringing together architecture, design and the natural landscape, the project is a private, luxury beachfront condominium designed to seamlessly embrace the park and ocean in Miami Beach's newest neighborhood, North Beach. Developed by Terra and spearhead by Miami visionary in high-rise development, President David Martin, Eighty Seven Park will add significant value to the North Shore Park and surrounding neighborhoods. Douglas Elliman Development Marketing is exclusively leading sales and marketing initiatives for the exciting project. Leading some of Miami's most impactful real estate initiatives, David Martin and Terra also have a noteworthy presence in the Coconut Grove, Doral and Weston development arenas.
Guests in attendance included Terra President David Martin and Christy Martin, George Lindemann, Arlene Chaplin, Arin Maercks, Susanne Birbragher, Leslie Wolfson, New World Symphony's Iva Kosovic, Douglas Elliman's Cathy Strafaci, Eloy Carmenate and Mick Duchon.