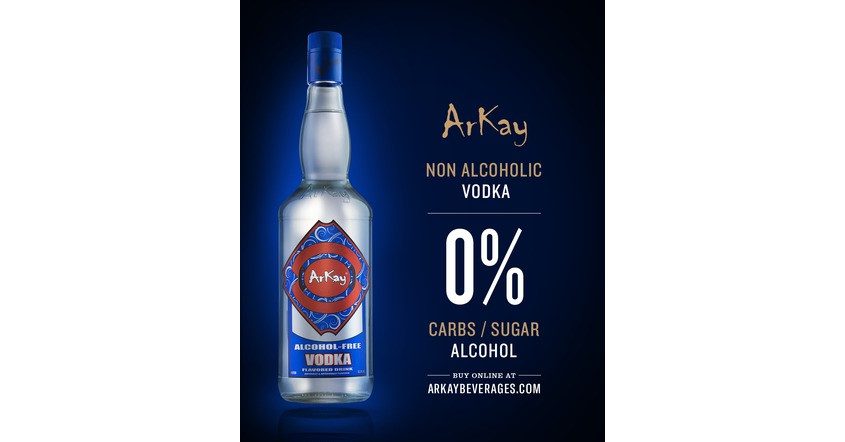 Miami, FL, April 11, 2023 –(PR.com)– The brand started this concept in 2007 and aimed for a safe and healthy product with no sugar, fat, or calories for customers. The alcohol-free category is not just a trend, but a lifestyle that more and more people are embracing.
With almost 40% of Americans not drinking alcohol at all, the sober-curious movement on the rise, Gen Z turning their nose up at alcohol, the non-alcoholic wave is here.
Non-alcoholic cocktails made with non-alcoholic spirits, like Arkay Beverages, make all the difference to a consumer's experience in bars, restaurants, coffee shops and stores.
Arkay is part of the movement that's changing the way the world consumes, and is available through retail at www.arkaybeverages.com and wholesale at https://wholesale-arkaybeverages.com/login.
About Reynald Vito Grattagliano
Reynald created Arkay, the world's first alcohol-free spirits in 2007 when he was inspired to produce alcohol-free spirits following an episode with his 22-year-old son, who, upon returning home from a party where there was ample imbibing, began to feel those certain unappealing aftereffects and suggested he create an alcohol-free whisky. His son, of course, didn't realize that his suggestion would compel Reynald to not only spend the next 4 years of his life researching such a method, but to spend his entire life savings to make it happen. Arkay is a product line of drinks that are liquor flavored but 100% alcohol-free. Launched in 2011, demand for the zero-proof spirits has generated skyrocketing sales throughout the world. The company, Arkay Beverages, has continued building success by adding new creations of whisky, vodka, rum, gin, and tequila, which taste like the real deal, but are totally free of alcohol.
About Arkay Beverages
ArKay Beverages, since 2011, is the world's first non-alcoholic spirits flavored drink collection that gives all the alcoholic kick, with none of the next-day sickness. This alcohol replacement is a unique and innovative drink for consumers worldwide looking for an alcohol-free liquor alternative with a placebo effect.
Arkay is the creator of the alcohol-free spirits category and the market leader. It is estimated that the alcohol-free spirits global market share should exceed 30 billion dollars by 2030.