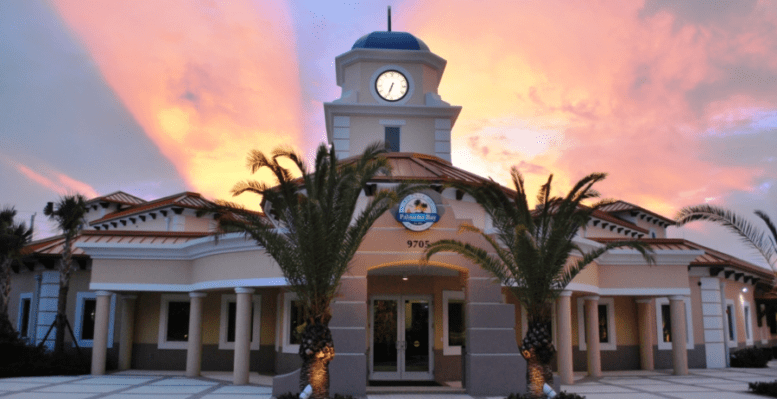 There's a lot going on in the month of February and upcoming up in March, too. Here are some things of interest that you may want to put on your calendars.
Outdoor and camping enthusiasts, better hurry! Palmetto Bay's Camping in the Park & Movie Night registration is only open until Feb. 2nd. The village's family-friendly, overnight adventure is coming to Coral Reef Park for the Village's 2nd annual Camping in the Park & Movie Night on Saturday, February 4th – Sunday, February 5th. Online registration is still open. If you need assistance, or if you have any questions visit www.palmettobay-fl.gov or call 305-259-1234.
Run, Walk & Stroll 2K for Cerebral Palsy registration is still open until Feb. 21. Join the Village of Palmetto Bay at the 2017 Run, Walk & Stroll 2K for Cerebral Palsy at Coral Reef Park on Saturday, Feb. 25. The event will begin with the run, walk and stroll at 4:00 p.m. A portion of the proceeds from this event will be used to fund the sensory gardens and swings to benefit individuals with disabilities at Coral Reef Park. Register soon. Visit www.palmettobay-fl.gov or call 305-259-1234.
The next Regular Council Meeting of the Village of Palmetto Bay will be on Monday, February 6, 2017, at 7:00 p.m. (any proclamations, awards, and presentations will begin at 6:30 p.m., so get there early for these!). The meeting will be in the Village Hall Chambers, 9705 E. Hibiscus Street, Palmetto Bay. Call Village Hall at 305-259-1234 for information.
But wait, you also get… A Zoning Public Hearing at the Palmetto Bay Municipal Center, 9705 East Hibiscus Street on Monday, February 13, 2017, at 7:00 p.m., at Village Hall, 9705 East Hibiscus Street, Palmetto Bay. One item of interest is about Miami-Dade Fire Rescue seeking approval of a site plan to locate a fire rescue facility at 18198 Old Cutler Road in Palmetto Bay.
For Cutler Bay residents (and others), there's a Fraud Prevention Workshop hosted by the Department of Elder Affairs at East Ridge at Cutler Bay, 19301 SW 87th Avenue in Cutler Bay on February 7. This sounds very helpful! The Department of Elder Affairs developed the Fraud Prevention Program to provide information on how to reduce risk and prevent frauds and scams within our homes and communities. Are you in Jeopardy? "Come join us for a fun and engaging way to learn how to minimize the risk of becoming a victim of a fraud or scam. We all are potential victims and we all should be prepared if we find ourselves in a position where we need to report fraud or scams." The goals of the Fraud Prevention Workshop are: To educate seniors, families, local businesses, and caregivers on preventing frauds, scams, and identity theft, and to help build safer communities for Florida's 4.9 million seniors.
Cutler Bay folks, the next Town of Cutler Bay Council Meeting will take place on February 15 in the Town of Cutler Bay Council Chambers, 10720 Caribbean Blvd., Cutler Bay.
Final note: don't forget that all municipal offices will be closed on Monday, February 20, 2017 in observance of the President's Day holiday.
Thought of the Day:

 The future is not in the hands of fate but in ours. – Jules Jusserand
Gary Alan Ruse contributed to this column.