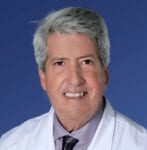 DOCTOR'S CORNER
JORGE E. PEREZ, M.D
As a newly announced board member of the First National Bank of South Miami, Jorge E. Perez is a board certified pediatric and neonatal-perinatal physician with more than 30 years of experience. He has shared his vast expertise with numerous health systems across the state including Baptist Health South Florida, Martin Health System, and NCH Healthcare System. He is also involved with multiple studies and research on infant care. His practice is at Kidz Medical Services (KMS) in Coral Gables which specializes in providing pediatric and neonatal health care. He has been medical director since its founding in 1990.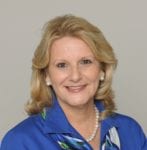 HEALTHCARE EXECUTIVES
ENEIDA O. ROLDAN, M.D., M.P.H., M.B.A.
Also serving as a newly announced board member of the First National Bank of South Miami, Eneida O. Roldan has more than 30 years of experience in the health-care industry and has served in multiple roles in both the private and public sector. She is currently CEO of the FIU Health Care Network where she leads the clinical enterprise for the College of Medicine to serve the Academic Health Center, the FIU Campus, and the community. In addition, she serves as Associate Dean for International Affairs and is responsible for developing collaboration and innovative programs across the medical school with international partners and clinical affiliates.
NEW MUSEUM DIRECTOR
JOHN R. ALLEN
The board of directors of the Coral Gables Museum recently announced the appointment of John R. Allen as the museum's new executive director. Allen has acted as interim director since December 2017, and previously served as the museum's board president. He began his new role on Mar. 15. Active in the Coral Gables community for several years, Allen served as chair of the board of directors for the Coral Gables Museum. He also sat on the Executive Board for the Coral Gables Chamber of Commerce, where he served as treasurer, vice chair of the Trustee Council and chair elect before becoming chair in 2016.
LOCAL LAW
ROBERT L. PARKS
Veteran trial attorney Robert L. Parks, principal and founding partner of The Law Offices of Robert L. Parks, has been designated a Distinguished Fellow by the International Academy of Trial Lawyers (IATL). This prestigious designation has only occurred on 10 occasions since the founding of the Academy in 1954. Additional living Distinguished Fellows include Bob Josefsberg, Ray Tam, and George Tompkins. Recognized as the most prestigious organization of trial lawyers in the world, the Academy limits Fellowship to 500 active trial lawyers from the United States, and includes over 150 Fellows from nearly 40 countries across the globe.
To find out how you be featured in BUSINESS PEOPLE ON THE MOVE, call us at (305) 284-7372 or contact Aaron at aaron@cnews.net