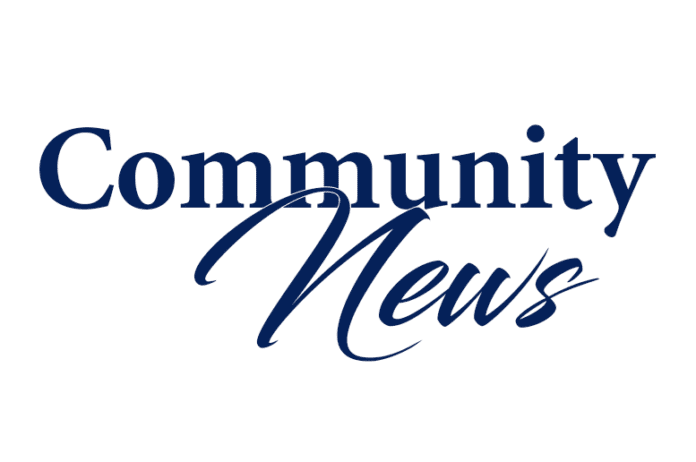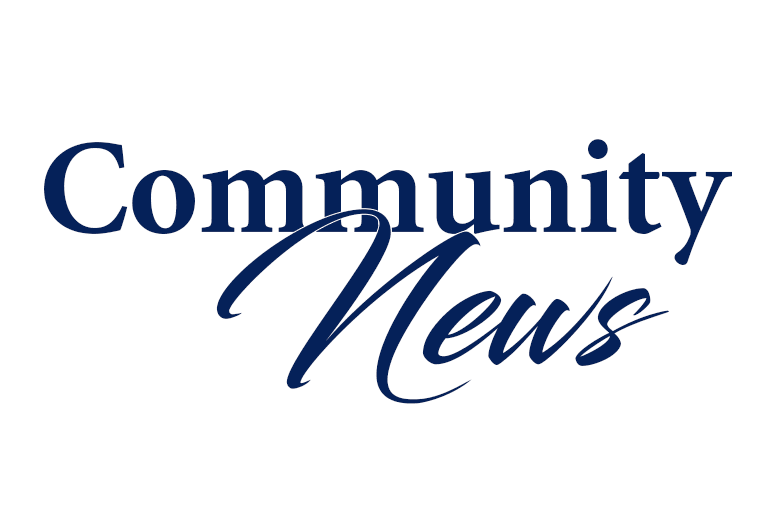 Indulge in the Tastes of a Chili Cook-Off; Swoon to the sounds of smooth jazz; see sensational art; hear the melodies of symphonic bands, choirs and Grand Opera and feel the love as Feb. becomes a feast for all senses. February at the Gardens is alive with festivals, special events and all kinds of really fun and entertaining things to do. February is also about Valentine's Day, so with love in the air, it should come as no surprise that the featured jazz group this month is the acclaimed Mad Romance.
Farmers Market: Fresh Produce & More — Sundays 9 a.m.-3 p.m.; Enjoy the fresh air while selecting your fresh produce, spices, home-baked breads, hand-made pastas, organic products and much more at Pinecrest Gardens' Farmers Market every Sunday. The market is open from 9 a.m.-3 p.m. and admission is free. Relax, take a stroll and while you are there enjoy the purchases you have made at one of our many picnic areas in the Gardens or overlooking the magnificent view on Lakeview Terrace.
Jazz at Pinecrest Gardens, Saturday, Feb. 9, at 8 p.m. — presenting the incomparable Mad Romance in a Valentine Celebration. You'll fall in love with these Miami-based superstars performing your favorite songs in exquisite four-part harmony, including classic jazz, lush ballads, bebop, swing and more. The Washington Post calls them "exuberant and exhilarating." WLRN's Ed Bell hails them as "one of the most exciting jazz vocal groups in America. Celebrate Valentine's Day a few days early while enjoying a night of fabulous music under the stars with Mad Romance. Tickets at <pinecrestgardens.org>.
Chili Cook-Off at the Gardens, Sunday, Feb. 10, Noon-5 p.m. — Come to compete, or come to eat! The Gardens is pleased to announce the return of the popular Chili Cook-Off. Prepare your taste buds for an encounter with some of the most delicious chili in Miami-Dade County. Restaurants, caterers and novices compete for the title of Best Chili in Town. Enjoy country music provided by Kiss Country Radio 99.9 FM, chili sampling, a good brew, line dancing, children's activities, mechanical bull rides and even a Man Cave. This is an amateur-friendly cook-off, so dust off your apron, grab your spices and let's get cookin'! General admission is $5. All proceeds benefit the Pinecrest Foundation, a non-profit organization dedicated to preserving historical Pinecrest Gardens. This is a sanctioned event by the International Chili Society.
Garden Soirée, Saturday, Feb. 23, at 7 p.m. — The Garden Fund invites you to the seventh annual Garden Soirée, where you can dine on fine food, dance the night away to the music of Live Bait (a Tribute to Jimmy Buffett and summertime fun), enjoy appetizers and cocktails on Lakeview Terrace while listening to the mesmerizing sounds of steel drums and bid on something wonderful at our spectacular silent auction. Tickets for the evening (dinner, cocktails and entertainment included) are $125. Tables are available at a discounted ticket price. For more information, call 305-669- 1028.
Chick Flick Friday, Feb. 1, at 8 p.m. Something's Gotta Give — "Keaton and Nicholson nail every laugh and nuance in this tart, terrific romantic comedy," says Peter Traver of Rolling Stone. It's a perfect, relaxing evening of live jazz guitar, while sipping a glass of wine, enjoying a tasty snack and watching a movie under the stars. This month we're featuring Something's Gotta Give starring Diane Keaton and Jack Nicholson. Still sexy at 60, Harry Sanborn (Nicholson) is having the time of his life, wining, dining and bedding women half his age. But when he agrees to go to the Hamptons with his girlfriend, their getaway goes awry after her playwright mother (Keaton) stops in unannounced. Gates open at 6:30 p.m. for music and refreshments and our film begins at 8 p.m. Admission is $5.
Classical Music Meets Contemporary Dance — performed by the Karen Peterson Dancers, Saturday, Feb. 2 at 8 p.m. & Sunday, Feb. 3 at 3 p.m. — The Karen Peterson and Dancer's program features adult dancers with and without disabilities who create and perform "mixed ability" dance as an inclusive art form. Join us for this spiritual and stunning dance and live music concert featuring the Cross Town String Quartet and Karen Peterson & Dancers. Tickets are $15 (Adults) & $10 (Students & Seniors over 65). To purchase tickets for this "not to be missed" dance concert call 305-298-5879. Gardens Gallery presents: ERNESTO KUNDE SPECTRUM — Opening Reception, Thursday, Feb. 7, from 6-9 p.m. Ernesto Kunde is a self-taught artist from Paraiso de Sul, Brazil. He paints Miami as he sees it — colorful architecture, silhouette beach scenes and abstract mangroves. He also paints scenes of war and suffering. Together they make up a picture of the present that is both resplendent and provocative. Ernesto's work can be found in private collections in Brazil, Sweden and throughout the USA. He is currently an artist in residence at Miami's Bakehouse Art Complex. His work was exhibited at the Miami's Scope Art Fair 2012 and will be part of the new Perez Art Museum collection. Curator for this show is Tora Bonnier Bueno.
Elaine Alvarez, Soprano In Recital With Elaine Rinaldi — pianist, Friday, Feb. 8, at 8 p.m. One of America's most exciting young sopranos, Miami native Elaine Alvarez is known for her gripping performances in La Bohème, La Rondine, Carmen and many others on the international stage. Headlines blared, "Another star is born!" after her debut with the Lyric Opera of Chicago. Don't miss this exciting performer as she appears in her only South Florida recital, accompanied by Elaine Rinaldi, artistic director of Orchestra Miami, at the piano, performing music by Strauss, Obradors, Rachmaninov and others, Tickets are $25 and $30. For more information, call 305-274-2103.
Greater Miami Symphonic Band, Sousa-style family concert — Sunday, Feb. 17, at 3 p.m. — Bring the entire family to enjoy this concert. As in the day of John Philip Sousa's fabled bands, this concert will have music for everyone to enjoy, including show tunes, overtures and of course, Marches! The whole family will enjoy an afternoon concert in the beautiful Banyan Bowl. The Greater Miami Symphonic Band began in 1979 and has grown to 85 members strong. The Band performs publicly on a regular basis at various indoor and outdoor locations, giving Miami audiences an opportunity to hear all the beauty and diversity of the symphonic band repertoire. Get in the spirit and join us at this wonderful Sunday afternoon concert; a guaranteed crowd pleaser! Adult tickets are $15, students $5.
Family Friday at the Gardens, Dr. Seuss' The Cat in the Hat, Friday, Feb. 22, at 8 p.m. Following up on the success of 2000's How the Grinch Stole Christmas, Imagine Entertainment presents The Cat in the Hat, their second liveaction adaptation of a classic Dr. Seuss book. Starring Mike Myers, the film follows the adventures of Conrad (Spencer Breslin) and Sally Walden (Dakota Fanning), a young brother and sister who find themselves visited by the titular mischievous cat (Meyers) and his entourage when their mother (Kelly Preston) leaves them home alone. Flashlight tours at 7 and 7:30 p.m., the movie begins about 8 p.m. and we serve the best hotdogs and popcorn in town. Admission is $5, children under 2 enter free.
Civic Chorale of Greater Miami, — Sunday, Feb. 24, at 5 p.m.; Since its inception in 1970, the Civic Chorale of Greater Miami has grown to approximately 100 singers. They are comprised of both Miami Dade College students and community singers from all walks of life. Their ranks represent numerous professions and range in age from the young to the very young in heart. They all, however, share a common love for the singing of great choral music. Their repertoire is as diverse as their membership and they sing it all, from Bach to Rogers and Hammerstein. The Civic Chorale is under the direction of Dr. Kenneth Boos, Artistic Director, Dr. Robert Gower and John Guarente, associate conductors. The Chorale is accompanied by Dr. William James and their program is entitled A Bridge of Love. For ticket information, call 305-237-2394.
From the Ground Up… A Garden Re- Imagined — Gardens Gallery, Hibiscus Room; Landscape Bromeliad Culture 101 is the topic for this month's horticultural lecture. Join Horticulturist Craig Morell for a discussion on selecting and caring for Landscape Bromeliads. Our subtropical climate and diverse nursery industry allow our residents to grow an amazing array of landscape plants. Bromeliads are a staple item in the tropical landscape palette and the variety available to us has never been better. Learn how to make your garden, no matter what size, a tropical paradise with these amazing and durable plants. Caring for these plants is easier than most people think. Lectures are held Feb. 13 from 10-11 a.m. and Feb. 28 from 6:30-7:30 p.m., in the Hibiscus Room/Gardens Gallery. The $5 admission includes refreshments.