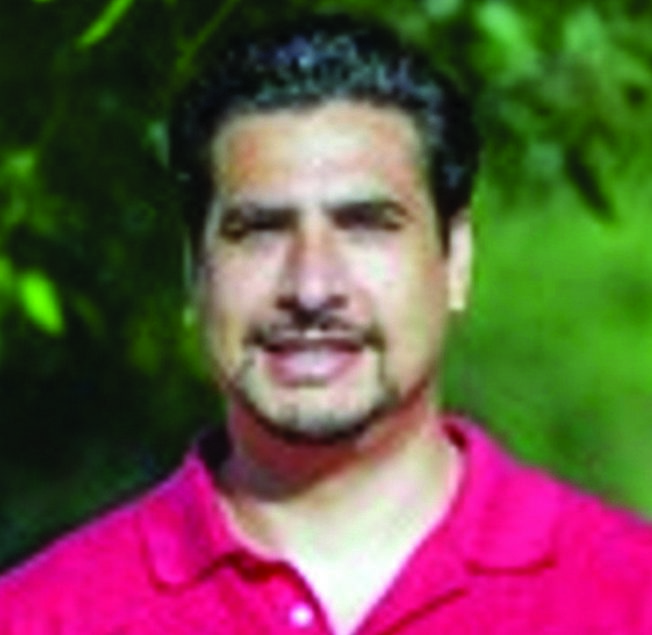 Back pain is the number one cause of doctor visits and disability in the United States. Furthermore, low back pain is the leading cause why individuals get prescribed anti-depressants in the US. As a physical therapist with fourteen years of experience I can attest to the fact that about half of all physical therapy visits involve some sort of back pain, whether it be cervical, thoracic, or lumbar in nature.
Thus, I've decided to provide the readers with ways, or rather clues, in which the back may get injured and tips to make it better and prevent further pain.
Let's start with neck pain…the use of media devices such as phones or tablets can lead to cervical pain. By bending the neck to read or text one can put between 50-60 pounds of force to the cervical spine and, over time, this sustained poor posture may cause arthritis or disk pathology (disorder). Therefore, a tip would be to keep your head up and eyes looking down. This will minimize stress on the neck muscles and, in turn, cause less stress on the spine, and reduce the chance of injury and pain. Also, a good alternative would be getting headphones with built-in microphones.
Readers, don't get offended…I can also afford to loose some weight in the front! Those extra pounds in the front can cause the pelvis to tilt forward, thus, increasing the curvature of the spine and placing more stress on muscles and joints. So guys, lets start loosing those extra pounds and exercising core and lumbar muscles.
Next, I want to address those individuals who sit for hours at work on the computer or at home playing video games: Sitting for an extended amount of time day in and day out reduce hip mobility in all planes. This adds further strain and load to the low back that lead to the formation of adhesions on hip muscles and limit range of motion at the pelvis and lumbar spine. Moreover, when sitting an individual may increase loading of the lumbar spine by 50 percent as opposed to standing or walking, where loads are only 10-20 percent depending on height and weight. Guys, get up and walk around at least every 30-60 minutes…your low back will thank you for it!
Typically one would never associate low back pain and foot issues, but the link between the two is very real. Our bodies are part of what is called a "kinematic chain" and when something in that chain is not working properly, it may lead to pathology or pain elsewhere. For instance, if you suffer from a heel spur or plantar fasciitis (inflamed bottom of foot) it may lead to an antalgic (painful) gait or walk, further increasing the chance that the back may go "out of whack." If you suffer from foot pain and are also getting back pain a good idea may be to begin stretching calves to relieve pressure or tension at the foot and ankle. Also, see a trained professional such as a physician, podiatrist, or physical therapist for further assessment.
Last but not least, our "mood" may play a big role in how our body feels, thus, mood disorders such as anxiety and depression can lead to back pain. As mentioned at the start of the article, at least 50 percent of all people with low back pain are also diagnosed with depression or anxiety disorder and visa-versa.
People often get prescribed anti-depressants which more than likely do not solve the problem. The correlation between back pain and depression is not very clear at this time, yet, one may argue that people who are anxious or depressed have poor sleeping habits and are less likely to exercise, both of which may also lead to back pain. An option worth trying would be to begin regular exercise to re-energize body and mind, and also improve sleeping. Once again, if you feel that you fall in this category seek professional help. The physical and emotional toll back pain bestows on the body is real…you don't have to be in pain forever since "quality of life" is perhaps our most precious commodity.
Gabriel Carvajal, MPT, President
South Florida Rehab & Training Center
Gabriel is owner & director of South Florida Rehab & Training Center. He has provided physical therapy and sports rehabilitation to athletes and performers of all levels. Previous to launching South Florida Rehab & Training center in 2007, Gabriel worked for 6 years in Outpatient orthopedic rehabilitation, neurologic rehabilitation and sport-specific training as a physical therapist at Sportfit, Doctor's Hospital and Nova Southeastern University Clinic. Since 2007 he has provided rehab and therapy to MLB, NBA, WTA players, Iron Man tri-athletes, power-lifters, swimmers, mixed martial artists, Crossfit and University football and baseball players. He has also worked with major marathons; these include the ING of Miami, and Puerto Rico Marathon. As a certified ART practitioner he has also worked extensively with tri-athletes and runners of all levels. Gabriel is well recognized in the orthopedic community here in Miami as well as throughout the United States.
His facility is certified in ART, RockTape, Trigger Point, FMS, Throwing Program (The National Pitching Association and Rod Dedeaux Research Baseball Institute), and in November we will also be certified in Graston Techniques. Our facility strives in having the newest equipment and technologies in physical therapy, such as cold laser therapy, Alter –G (anti-gravity treadmill), custom made orthotics and deep muscle stimulators to name a few.
In his spare time he enjoys being with his family and three young children and enjoys cycling for fitness.
For information visit www.southfloridacenters.com, call 305-905-4188 or email Gabriel Carvajal at gabe@southfloridacenters.com.