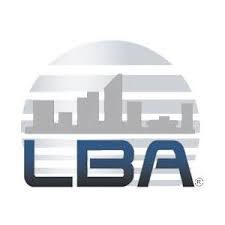 The influential Latin Builders Association (LBA), through its Board of Directors, have selected Gus Cabrera as the Association's new President. Cabrera, a business-development professional and former MasTec executive, who has been involved with the LBA for over two decades, will lead the (LBA) through the next two years. The Association also chose Anthony Gomez, President of UniTech Builders, as President-Elect to follow the new President at the end of the latter's term. Cabrera follows outgoing President Erick Valderrama, who served as President since October 2019.
The LBA also recently celebrated its 50th anniversary at its Awards Luncheon on October 1st, where Governor Ron DeSantis served as the event's keynote speaker. The LBA was founded in 1971 by a group of Cuban exiles whose vision was to maximize opportunities for Hispanics in the building trade. Through the years, the association grew as more Hispanic construction companies and trade contractors joined as members. The LBA also served as a home to companies founded by other exile groups from throughout the Americas, who immigrated to South Florida and found opportunities in the area's building industry.
Today, the LBA is recognized as one of the leading non-profit minority trade associations in the U.S. serving a diverse group of member companies throughout South Florida.
Locally, the LBA has always been perceived as a powerful and influential political organization, hosting monthly events which are always well attended by elected officials and political insiders. The Association has also served as a guiding voice on legislation relating to the construction and real estate industry. This influence should only grow with Cabrera as LBA President, who enjoys a close relationship with many local public-elected and appointed officials.
When asked about his new role, Gus Cabrera stated "it is the honor of a lifetime to serve as President of the Latin Builders Association. It is also a tremendous responsibility, which I welcome and embrace fully. For those of us who grew up in the construction industry, the LBA has always been a beacon of leadership, particularly for the small-trade contractors and home builders in our community. I look forward to continuing our Association's legacy of service to our members and our community."
Cabrera becomes the 24th president in the history of the LBA. The President's Gala will be held on March 5th, 2022 at the Biltmore Hotel in Coral Gables.
For more information about the Latin Builders Association, please visit www.lbaorg.com.