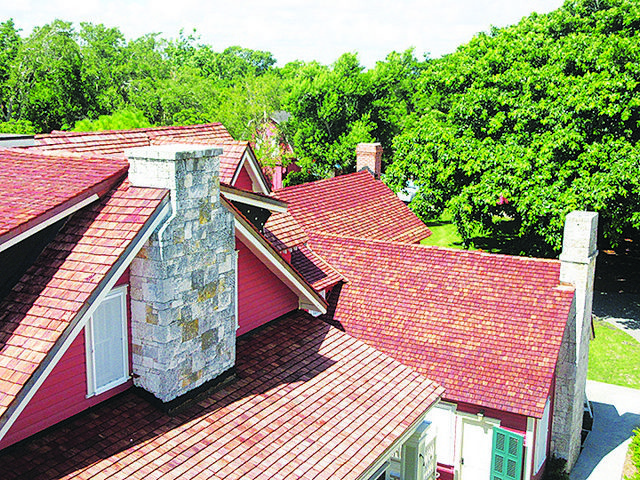 Approximately 75,000 out of town and local guests enjoy the Deering Estate annually. We are achieving a long-standing vision to improve the look and feel of the Deering Estate as well as enhance conservation and preservation best practices. This past year, $1.645 million in capital projects were completed to improve climate control for our special museum collections, expand the Stone House courtyard, and install new roofs, hurricane shutters and storm surge panels on the historic houses.
In collaboration with DERM, FPL, Million Trees Miami, and the Deering Estate Foundation, more than 50 FPL Power to Care volunteers helped with historic landscaping on the main grounds based on 1921 documentation by John Kunkel Small, prominent botanist supported by Charles Deering. In all, FPL and DERM's efforts included more than 4,000 trees and native landscapes at the Deering Estate, helping to restore a significant portion of the tree canopy and shrub understory lost in Hurricane Andrew and Hurricane Irma.
An expanded courtyard next to the Stone House and the newly planted gardens provide increased spaces for larger corporate and social Events. A new venue rental option is to encourage gatherings of up to 1,000 guests for weddings, corporate picnics and holiday parties, with a bonus of having a specialty museum add-on experience as part of a tailored package. Additionally, the experience for brides includes freshly designed sitting room and a repurposed indoor/outdoor area for caterers and vendors.
The Gift Shop at Deering Estate is back by popular demand! The Gift Shop is operated by Aloré Event Firm, and is open Thursdays through Sundays in the South Parlor of the Richmond Cottage. The gift shop features home decor items, floral arrangements, themed books, custom gifts, hand-picked candies and more. Proceeds go towards the preservation of the historic houses and grounds.
Visitors will also see a new Visitor Guide, a dedicated viewing room for the documentary "On this Land – The Charles Deering Estate" sponsored by the 100 Ladies of Deering, visitor orientation galleries featuring never seen before historic documentation and photographs from family collections, recently restored artwork, a special conservation collection of fine furnishings from the U.S. Fish and Wildlife Service, and historically restored color palette and design inspirations courtesy of the Junior League of Miami, our Designer in Residence – Alfredo Brito, and most important our partners in preservation, the Deering Estate Foundation.
Come #TakeitAllIn and #ReDiscoverDeering this fall. And, don't forget to bring friends!