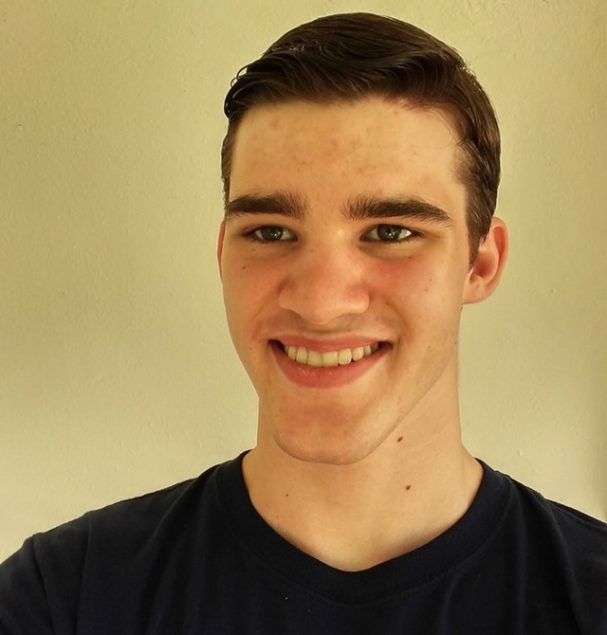 Art is important to Coral Gables High senior Starr Horton.
It's so important that he has spent countless hours watching tutorials on YouTube on various aspects of drawing and coloring. That passion is the reasons that Horton will study animation at the University of Southern California.
Although Horton took Drawing 1 his freshman year, he's mainly self-taught.
"I've been drawing since elementary school but I took it more seriously in high school," he said.
He used the internet to find online tutorials in the elements of drawing, anatomy and coloring, and applied what he learned to his work.
His interest in animation came about because of the graphic design course he took in middle school. He expanded that interest and began talking to and meeting animators and artists online through social media.
"I was able to talk and do critiques online," he said. "It's hard to find artists who are close by. But with the Internet it's easy to find people who share your general interest."
Horton said he has long had a desire to tell stories in pictures.
"In elementary school, I started to make short films to try and tell stories," he said. "I realized with drawing I had more freedom to animate what was going on in my head. It was a lot less limited in what it had to offer."
He draws characters that the he enjoys.
"I've been very influenced by Tom and Jerry (cartoons) and Looney Tunes growing up," Horton said.
This year, Horton used his artistic talent to paint a mural in the football locker room.
"We have a successful football team," he said. "I wanted to give them something to admire and lift their spirits instead of having blank walls to look at all the time."
Horton did play football for a year at Gables but his main sport was wrestling. He wrestled all four years. He also played golf for two years.
— Linda Rodriguez Bernfeld