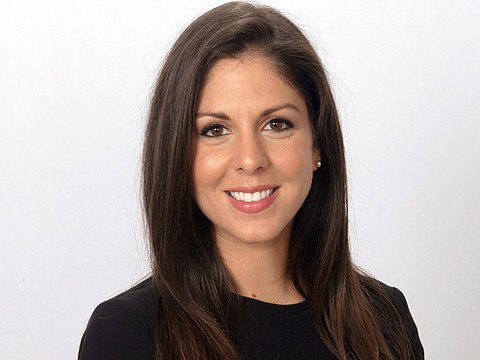 SuperFuzion, a local health food products company, will begin selling its line of all-natural, vegan products in Miami- Dade County Whole Foods Markets. The stores will carry SuperFuzion Blend and SuperFuzion Butter at stores in Aventura, North Miami, Miami Beach, Coral Gables, Pinecrest and Brickell.
SuperFuzion Butter is a twist on all-natural nut butters. It consists of six nuts, chia seeds, flax seeds, goji berries, acai berries, mulberries and pomegranate. SuperFuzion Blend has many of the butter ingredients, gluten-free rolled oats and no added sugars; it is lightly ground, ideal for mixing with yogurt and oatmeal, sprinkling on salads or incorporating in many healthy recipes. The price for both products ranges from $11.95- $14.95 depending on the retailer.
"The launch of our products in Whole Foods is a milestone for our company," said company co-founder Jackie Gadala-Maria. "It's a stamp of nutritional excellence."
Based in Pinecrest, SuperFuzion was founded by Gadala-Maria, an American University business school graduate and Alyssa Fernandez-Isla, a recent Harvard Business School graduate. The SuperFuzion products are based on recipes created by Gadala-Maria, who was raised in Latin America where preparing fresh home cooked meals with family was a tradition. Gadala-Maria continued that tradition as an adult while raising her own family.
Fascinated by the health benefits of natural foods, she began developing personal recipes. After many years of supplying friends and family with her creations, she asked Fernandez-Isla for help in marketing her products.
"My son used to complain that our fridge was overloaded with containers of nuts, seeds and super fruits, so I decided to begin combining these super foods into unique concoctions to save space and time creating my daily meals," said Gadala-Maria. "SuperFuzion was born."
Gadala-Maria and Fernandez-Isla are active in the health and fitness community, sampling and selling their line at Equinox in Coral Gables and South Beach, the Brickell Run Club, CrossFit gyms and at runs and fitness competitions. They will showcase their products at the Seed Food & Wine Festival Oct. 15-9.
"Health conscious women and men will benefit from our line of products," said Fernandez Isla.
"Each one is a nutritious alternative to the many granolas and super food products that are loaded with sugar and marketed as healthy. Our super food fusions are supercharged with nutrients, antioxidants, fiber, protein, vitamins and minerals."
SuperFuzion products are available at many other outlets in Miami-Dade County.
For more information, go to www.SuperFuzion.com.