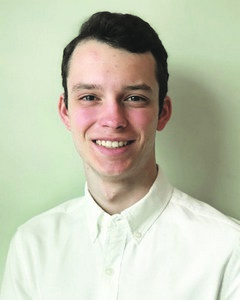 You've heard it before. 'Yes, mom, I'm keeping up with my studies'. However, every now and then, there's a small chance that we are sitting with a daunting amount of work before us. Between school and jobs, it can be difficult to find time to have to ourselves. Most of the time it is because we don't do well with managing our time so here's a few suggestions I think would be of great help for your child.
Often times, students find themselves in class for a large part of their day, only to spend whatever is left of their time working. Organization is key in keeping up. It is always best that your child understands how to structure their schedule so they understand what to prioritize. That way, your child can avoid feeling overwhelmed and stressed.
Getting ahead is another way to keep up with studies. If your child keeps a schedule, they can also dedicate some time to complete work sooner so that they won't have to worry about it later. The mortal enemy of students, procrastination, is a formidable foe. It is important that your child develop self-discipline. It is counter-productive to set aside work for later because it inverts the alternative. Getting work done earlier means that your child can find time later to get together with friends or participate in other activities while having confidence that he or she is prepared for class the next day.
What about during finals week? After all, it is infamous for its toll on sleep after students begin to spend all night preparing for their exams. First, it is important that your child knows that preparation for finals begins on the first day of class. Paying attention in class and taking notes are key when finals and midterms begin to close in. Once it comes time to prepare, your child will have all of their work compiled in front of them, making it easier to review. Study groups also go a long way as they allow your child to pool their knowledge with that of other classmates so that they can shore up on any weak subjects they may have.
Remember, your child also wants to have time to enjoy college beyond the workload that it places on them. What students need to realize isn't that they need to put off work to have time to themselves, but rather if they complete the work efficiently and dutifully, they will find more free time on their hands than they realize.
Andres Pena is a sophomore at New York University majoring in English and minoring in Studio Art.