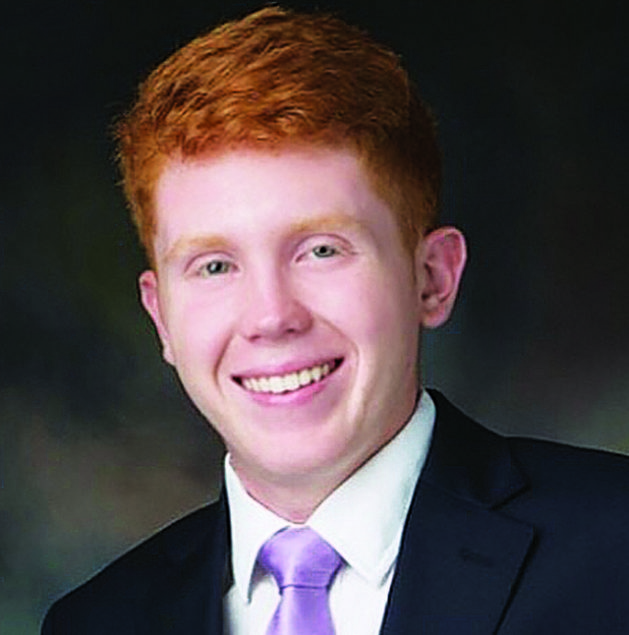 Westminster Christian School senior Bryan Battle received the Christian Service Award and Community Service Awards this year. He was nominated by teachers and it was featured in the school yearbook.
Battle interned at Metro Life Church and Grace Metro Life Church for a couple of months during the summer going into junior year. The internship gave him insight into himself and he learned more about the Bible.
"I learned that I sometimes need to be alone to regenerate my thoughts," he says. "I'm an introvert. I'm not the type of person that would initiate a conversation. I'm trying to be more talkative and not as shy as I used to be. I definitely improved over the past few years."
He continues to attend the church on a regular basis. On Sundays he attends Grace Metro Life (on Killian Parkway) and on Mondays he goes to the Doral church for the Young Adult service.
Along with volunteering at church, Battle has volunteered at soccer camps held at Westminster.
"It was put on by one of the coaches—I think I did two weeks at a time," he says. "Two weeks one summer and two weeks the next summer."
He worked with children that ranged in age from five or six to about ten.
"It was fun teaching," he says. "Get them to know the sport better and get them better at it. We would start off with drilling, dribbling, and that stuff. At the last part of the day, we'd play one or two games."
Soccer camp taught him to have patience with the children.
Battle coached at the soccer camps because he played soccer at Westminster for six years, starting in sixth grade but he's been playing for 14 years overall.
"I started as a little kid, my dad was my coach. Me and my friends played," he says. "We played for fun at first and then we started loving the sport."
This year the team made it as far as the regional quarter finals before losing to LaSalle.
He also played baseball at Westminster. He was a pitcher but he stopped playing after tenth grade to concentrate on his academics.
A couple of years ago, he was able to volunteer at a Miracle League game held at Westminster. His sister was able to play at the game held at Westminster and he was her buddy.
"My sister has Down Syndrome," he says. "She's my twin. Me and my mom heard about it (the Miracle League). I noticed they had done one at Suniland Park. We took my sister there."
His sister went to school at the Learning Experience in Miami but has now transferred to a school in Kentucky called Learning and Living for Life.
"She's been there for a year now," he says. "It was hard when she first left. I've gotten used to it."
His mother had been looking for a few years for the best place for his sister to live.
"This was probably the best place to go," he says. "We thought it was best sending her."
At school, Battle is the yearbook photographer and photo editor.
"I enjoy taking pictures," he says. "I mostly take pictures of the sports going on. If they would need me I would take pictures at the elementary and middle school."
Next year, Battle is going to Liberty University. He's still unsure about his major but thinks he may take business. Or even insurance since his father owns an insurance company.
Linda Rodriguez Bernfeld