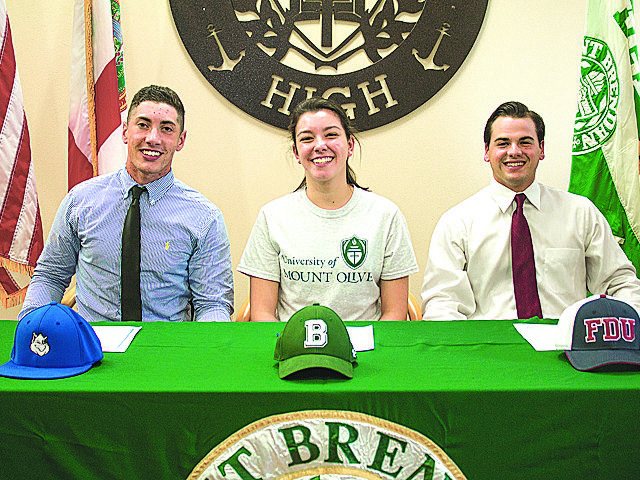 Three St. Brendan athletes, one volleyball player and two baseball players, signed their National Letters of Intent to play for their perspective colleges on Nov. 17.
Natalie Perez, an outside hitter, was offered a 55 percent scholarship and signed to play volleyball for the Trojans of Mt. Olive University located in North Carolina.
Ryan Hernandez, a catcher, was offered a full tuition scholarship and signed to play baseball for the Billikens of St. Louis (MO) University.
Ryan Denis, a right-handed pitcher, was offered a 75 percent scholarship to play for the Knights of Fairleigh Dickinson University in Teaneck, NJ.