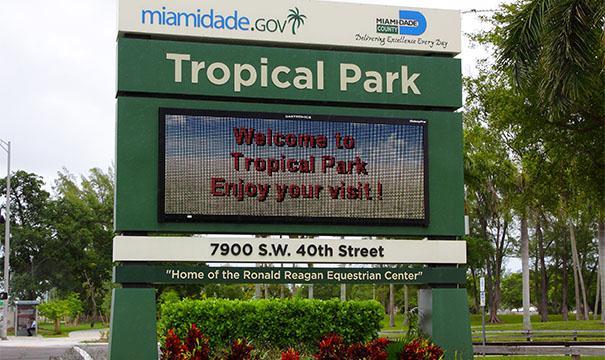 [dropcap]F[/dropcap]ishing is a great outdoor activity that the entire family can enjoy. Here's a great opportunity for all to rediscover this favorite sport and pastime and have a "reel" fun family-day that's absolutely free.
Tropical Park is hosting the first annual "Vamos a Pescar Miami" (Let's Go Fishing Miami) event from 9 a.m. to 2 p.m. on Saturday, Apr. 18. Everyone is encouraged to bring along a fishing pole. The event includes recreational and educational fishing as well as boating activities, taking place at the park's north lake.
The Miami-Dade County Parks, Recreation and Open Spaces Department is presenting the event, in partnership with the Florida Fish and Wildlife Conservation Commission (FWC); Vamos a Pescar.Org; Fish and Wildlife Foundation of Florida; U.S. Fish and Wildlife Service; Guy Harvey Oceans Foundation; Pescando en los Cayos TV show, and MiraTV.
Activities will include:
• Fishing/Boating Skills Clinics;
• FWC Law Enforcement Presentations;
• Sport Shooting Education and Daisy Inflatable BB Gun Range;
• Wildlife Presentations;
• Food Truck Vendors, and
• Live Music by "Havana Soul."
Tropical Park is located at 7900 SW 40 St. For more information about this event, contact Ernie Lynk at elynk@miamidade.gov or call 305-365-3018.