Sonia Martinez, pharmacist and owner of Marco Drugs and Compounding, located at SW 67th Avenue and S. Dixie Highway (US 1), believes that serving her customers goes way beyond simply filling prescriptions.
"After a patient visits their doctor, I'm the next step in their healthcare," Martinez said. "It's important that I get to know my customers and maintain a good relationship with them and their doctor."
Before buying Marco Drugs from the original owners in 2006, Martinez spent 13 years working for a major drugstore chain. She said she enjoys the personalized service that she can provide in her own pharmacy.
"It's actually a bit like Cheers in our store. We know everyone's name and we also get to know them, so we can take better care of them," Martinez said. "The healthcare needs of my clients are my top priority. We don't just sell prescriptions; we provide good health and peace of mind."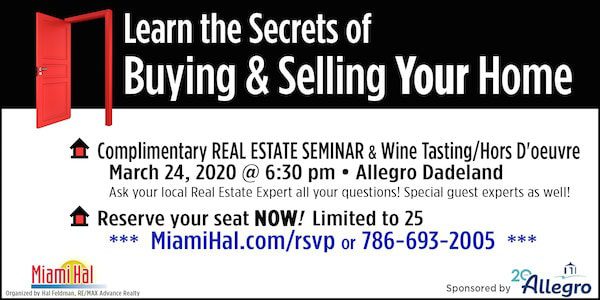 Martinez has developed a reputation with doctors as a compounding specialist. Compounding is the art of making custom made prescription medications for a patient whose specific needs are not easily met by commercial products. Martinez makes each compound prescription by hand from the highest quality chemicals.
"Compounding not only requires special training and knowledge, but willingness," Martinez said. "Some patients may not realize that their prescription may be hard to fill. I've had customers come to us after trying four different pharmacies and we were able to help them."
Martinez attends 20-30 hours of continuing education each year, well above the standard needed. She received her degree in pharmacy in 1990 in Venezuela, where she was born and raised, and became a licensed pharmacist in the U.S. after taking the U.S. equivalency exams in early 1996.
Martinez has built strong relationships with some of the best doctors and veterinarians in Miami and serves as a resource for her doctors and patients. Martinez recently organized a Certified Medical Education (CME) program on hormone therapy that was attended by several physicians in the area, including Dr. Joyce Miller, Miami OB/GYN.
Martinez also works with Miami dermatologist Dr. Jill Waibel, who specializes in laser treatment therapies for burn patients. Martinez developed a medicated lollipop, a truly revolutionary product that Dr. Waibel gives to child patients prior to laser treatments.
"The medicated lollipop helps to lower anxiety in children prior to anesthesia and treatment," Martinez said. "It's been a process, because I'm creating something that is a medicine, but also has to be appealing to children."
"Sonia is remarkable," Dr. Waibe said. "I'm new to the area and I had heard that she is great to work with. I partner with her almost exclusively when treating my patients. This lollipop is fast and effective. It's a great example of the medical community effectively working together to treat patients."
Marco Drugs currently is in the process of remodeling for greater efficiency and better service. The website, <www.marcodrugs. com>, features Refill Rx, an easy way to refill your prescription online; wellness center information; healthy recipes, and more.
Marco Drugs is located at 6627 S. Dixie Hwy. and the phone number is 305-665- 4411. The pharmacy is open Monday through Friday, 10 a.m. to 6 p.m., and Saturday, 10 a.m. to 1 p.m.