The Sylva Martin building: to move or not to move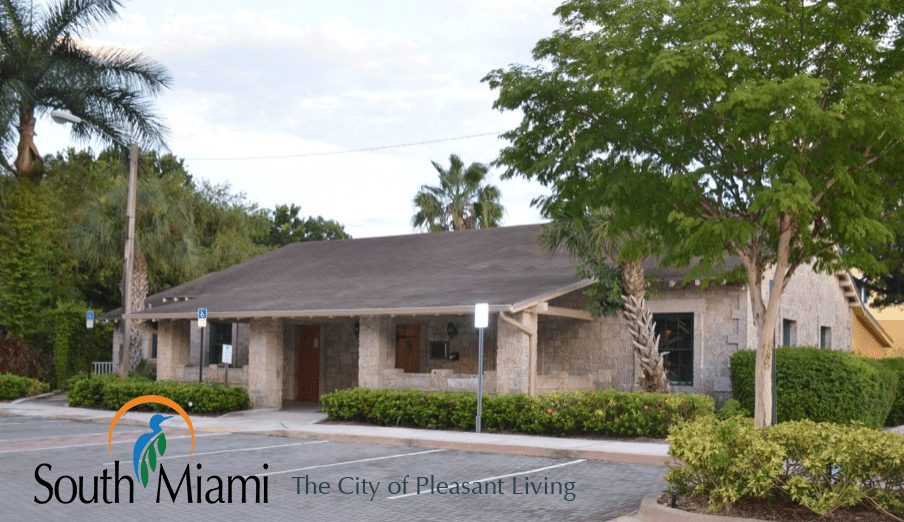 The people of the City of South Miami own one historically significant structure, the Sylva Martin building. Named for the city's longest serving clerk, the Sylva Martin building was constructed in 1935-6 as the city's first community center by the Works Progress Administration. In the last election, the fate of that building rested on a sparsely-worded non-binding resolution regarding the sale of the City Hall property—without ever mentioning the historic structure. The resounding numbers who voted in favor of selling the land under their only historically-designated building likely were unaware that the city administration planned to move the building to a park or under the Metrorail to be incorporated as a feature on the proposed Underline.
Would moving the building be so bad? Yes and here's why. Historic buildings are easier to understand if they remain right where they were originally placed (just imagine moving George Washington's Mount Vernon because it got in the way of development). Another reason relocation is bad is because the building may not be structurally sound enough to withstand the move. Also, it could be damaged or simply fall apart.
While the contextual and physical concerns are of utmost importance there is one more thing. This building belongs to the public.
Through the years the Sylva Martin building played a key role in the civic and social life of the area and remained an integral part of the city's history. It was a meeting place for clubs and organizations, a hurricane shelter, polling place, public library, and USO-style entertainment center. Recently, the social functions of the building were overtaken to accommodate a growing city staff. Now offices of city government the building has lost its public face and the countless happy memories shared in the building have faded.
The building has served the South Miami community extremely well and deserves to be revered for its place in the city's almost 90-year history. When your travels take you to the bungalow made of local lime rock, take a good look at it and recall what a faithful servant it has been. Should it be moved or should it stand right where it was born?
If you agree with me that the Sylva Martin building should not be moved, I invite you to join me to protect this most precious property at writeamount@yahoo.com. Together we can preserve the little that remains of South Miami's past.