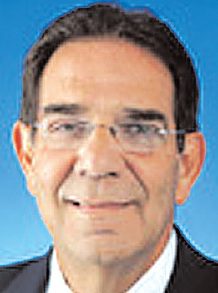 It is appalling that in Miami-Dade County, where the heat index can reach into the 100s and we receive more rain than Seattle, commuters are still expected to endure up to an hour waiting for a bus at an uncovered street corner.
The issues faced by transit in this county are various, but the lack of bus passenger shelters is one that can be solved relatively easily and at no cost to the taxpayers. When you consider that elderly and working class residents with limited transit options are those most affected, it's also a moral issue that must be tackled immediately.
The 1,020 bus passenger shelters in unincorporated Miami-Dade were initially installed in 2004 as part of an agreement (piloted by the City of Miami during my tenure) that gave the contractor advertising rights on the shelters in exchange for the installation and maintenance of the structures. (Our Metrobus system serves a quarter of a million people daily with over 8,000 stops, and roughly 3,000 stops are located in unincorporated Miami-Dade and managed by Miami-Dade Transit (MDT).)
That contract came to an end in 2010, with over 2,000 bus stops left uncovered, and since then the county has relied on a series of short-term agreements for the maintenance, but not the construction, of shelters.
After five years and a stream of complaints from commuters, a request for proposal (RFP) has finally been drafted to begin the selection process for a contractor to handle the design, manufacturing, installation and maintenance of new bus shelters. Yet, once again this county is moving at a snail's pace and only expects to issue a contract in June 2016. Part of the agreement requires the design of a new model that can be installed at bus stop locations with limited handicap accessibility— at the rate we're going, a year and a half from now we will have just begun to think about a new ADA compliant design. Thus, new shelters may only hit the streets in three years (if the manufacturing and installation process goes smoothly).
A lack of urgency permeates the entire process. The fact that those most affected are elderly and low-income residents with no other transit options elevates the issue to a matter of basic human decency. We cannot allow the underprivileged to shoulder the burden of our glacial bureaucracy.
The RFPfor a new contractor must be released as soon as possible and the process expedited. But MDTstill has more work to do now.
The deal for potential contractors is already sweeter than before. The original contract called for a share of advertising revenue — with the proliferation of digital technology, advertising opportunities continue to expand. In addition, if Floridians for Solar Choice are successful, operators could install solar panels to eliminate lighting costs and potentially generate additional revenue with the sale of excess power.
However, the onus is on the transit department to identify federal grants and other funding that would make the financing model feasible for contractors.
The design process can begin immediately through an open challenge to the public and draw on the expertise of the myriad of engineers, designers, artists and generally brilliant people that are passionate about this county.
MDT must reexamine its policies. In addition to the barriers already faced in the construction of new shelters, MDTmaintains that bus stops with less than 100 boardings per day do not qualify for shelter. I can only imagine that the single or 99 residents that make use of those stops feel the heat like any other commuter. Additionally, this policy belies the fact that the county has not grasped the basic principles of growth — until we invest in making our public transit options more attractive to the public we can't expect to see an increase in ridership.
The Miami-Dade Metrobus system has an image problem and commuters huddled under umbrellas on a rainy, August afternoon, does not help.
On March 3rd, 2015, Senator Javier Souto passed a resolution to direct the administration to develop a public-private bus shelter maintenance program. He understands like many others, such as Ralph Rosado and Larry Lebowitz, who over the last 15 years have written extensively about the lack of bus passenger shelters, that we need to take immediate action to protect the health and safety of our transit-dependent residents.
As we sit comfortably in County Hall discussing priorities, we have to remember our residents waiting in the rain.
Xavier Suarez is a Miami- Dade County Commissioner, District 7 and may be reached at: district7@miamidade.gov