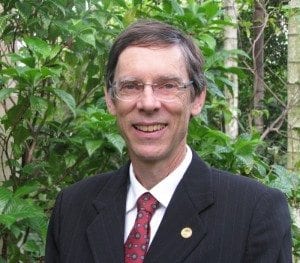 We've been obsessing over what services and devices failed in Hurricane Irma.  When life is back to normal, we'll start making improvements.  FPL has lots of reckoning to do. South Miami will revise our tree code to keep trees away from power lines.  But lots of things in our City worked better than expected.
First, a round of applause for all the South Miami residents who pitched in to clear the streets, help their elderly neighbors, and open their homes to those in greater need.  A team of 25 volunteers from Fellowship Church, under direction of resident Orlando Borges, helped out wherever they were needed.
A big hand for our Staff who knocked themselves out to direct City operations and coordinate volunteers, especially City Manager Steven Alexander, Deputy City Manager Shari Kamali, Police Chief Rene Landa, and Community Services Coordinator James McCants.
South Miami Police worked 12 hour shifts keeping the City safe.  In the days leading up to the storm, and in the week that followed it, South Miami residents and businesses reported no crime.  That's ZERO.  And, despite the traffic lights being out, we had no major traffic accidents in our jurisdiction.
South Miami Public Works staff, directed by Deputy City Manager Shari Kamali with the help of Supervisor John Reese, worked the days before the storm when other staff had gone home, and they showed up promptly after the storm with chainsaws and cranes to clear the streets.  Residents and hired crews helped too.  Great teamwork.
Shops at Sunset opened up 1700 spaces in their parking garage, cut the price in half, and doubled security.  They saved a lot of cars from getting smooshed by falling trees.  Special thanks to George Spillis of Grass River Property for making that happen.
A world of things and services made our lives easier.  Here are some I heard about:
Miami-Dade Water & Sewer Dept. kept clean water flowing to our houses.  Bravo!
Of the mobile phone services, Verizon held up best.  AT&T was spotty.  Sprint and T-Mobile went down for a while.
The backup cellphone battery from MyCharge.com proved durable and easy to recharge when some power was available.
The GasBuddy phone app told us where gasoline was available. 
The Zello smartphone app worked well before the storm, allowing residents on my "South Miami Storm" channel to share information on hurricane preparation, wind gusts, and power outages. My AT&T mobile signal was too weak afterwards to stay connected (grrr).
POWER TO THE PEOPLE – The super-quiet Honda EU series generator, retrofitted with a propane carburetor from U.S. Carburation Inc., started up like a champ, spared owners hunting for gasoline, and didn't keep anyone awake.  MTS Power Products supplies a locally manufactured whole-house generator and provided great service to their customers after the storm.  Our solar-thermal water heater kept my family in hot showers and let us clean the dishes.  Normally a grid-tied solar system delivers no power when the grid is down, but our Sunny Boy PV solar inverter has a stand-alone operation mode that lets us plug in an extension cord when the sun is shining.  We tried it for the first time after the storm.  When the sky cleared up, it ran the fridge and charged the electronics.   My wife is now eyeing that Tesla Powerwall battery.  Noise-canceling headphones silenced the neighbor's noisy generator and allowed peaceful sleep. 
Stayin' cool – Our Honorable County Commissioner Xavier Suarez, State Senator Jose Javier Rodriguez, and State Rep. Daisy Baez arranged for ice deliveries to the City – thank you!  Battery-powered fans from Home Depot kept us cool while the AC was down. A personal cooler can be cut from the bottom foot of a big T-shirt, soaked in water, and used as a scarf. Nothing works like a kiddie pool to keep the kids from melting down. A gas grill with a side burners cooked dinners without heating the house.
Best clean-up tool: Ratchet loppers from Ironwood Tools cuts branches up to 2" in diameter like they were made of cold butter.  If your back yard still looks like mine, order up a pair.
If you have any more kudos, email me at PStoddard@southmiamifl.gov or give me a call at 305-342-0161