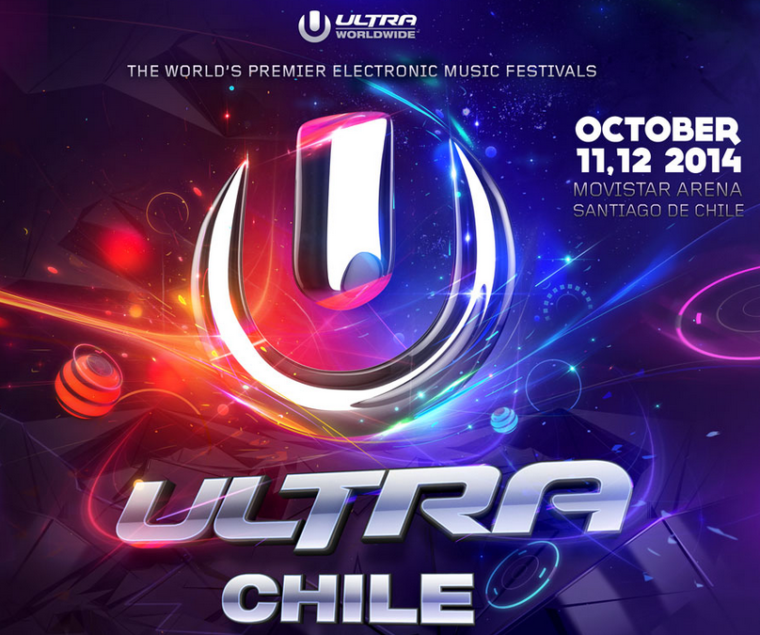 This weekend Santiago plays host to the world renowned Ultra Music Festival 2014 Chile .
The amount of anticipation this event gets it's crazy.
Here in Miami tickets were selling out 6 Months before the 2015 Miami Event.
Tickets may still be available here.
A large contingent of International DJs, Chileans unite Matanza, Alejandro Vivanco, Vives & Forero, Soul & Senses among many others will present their greatest hits and show that the local scene has much to say.
Take a look at the lineup for UMF Chile 2014 Lineup
SATURDAY 11
MAIN STAGE
AFROJACK
STEVE ANGELLO
DASH BERLIN
Borgore
Sunnery James & Ryan
ZOMBIE KIDS
Heatbeat
SOUL & SENSES
GUILLE PREDA
MARCIANO
KRYOMAN
LIVE & Forero
CARL COX & FRIENDS
CARL COX
STEVE LAWLER
CARL CRAIG
MONIKA KRUSE
RISO ELIO
ALEJANDRO ARROYO
RIOT GEAR
FESTA BROS
DJ WASK
ALEJANDRO VIVANCO
UMF RADIO  
DELIT
BRUNO CALDERON
ANDREW Badler
RODRIGO VALDES
DA5R
DIEGO MOLINA
SUNDAY 12th
MAIN STAGE 
ARMIN VAN BUUREN
NERVO
HEADHUNTERZ
MIAMI HORROR
HERCULES & LOVE AFFAIR
JAVIERA MENA
SLAUGHTER
KRYOMAN
DOME STAGE
ALEX MORPH
BEN GOLD
EMMA HEWITT
JORN VAN DEYHOEVEN
DSBTF
THOMAS HEREDIA
3ACCESS & YOU
UMF RADIO
THE Chronicle
FIAT 600 LIVE
CAMILO GIL
Umho
JOYE Mitarakis & LEON RUIZ
OSCAR BOHORQUEZ