Doral Councilwoman Ana Maria Rodriguez will be one of the featured guest speakers to address the Federated Republican Women of North Dade (FRWND) as their inaugural meeting lifts off July 19 at the 94th Aero Squadron. The new group's Gala Installment Dinner happens from 7 to 10 p.m. at 1395 NW 57th Ave., Miami, FL 33126.
A full agenda is planned for the July 19 inaugural meeting, starting with the swearing in of Maricel Cobitz and Inez Yimoc as FRWND's president and vice president, respectively, officiated by President of the Broward County Chapter Michele M. Merrell. Merrell will also swear in Ada Fennell as secretary and Jane Muir as treasurer.
Councilmember Rodriguez will be joined by several other prominent women to speak at the gala including Keynote Speaker Karen R. Giorno, Senior Political Advisor for Donald J. Trump for President; PR Consultant-Strategist Tiffany Gabbay; as well as Michele Merrell.
FRWND is a political organization (under Section 527 of the IRS Code) charged with informing, educating, disseminating, and increasing the effectiveness of women in the cause of good government as per charter rules of both the National Federation of Republican Women and the Florida Federation of Republican Women.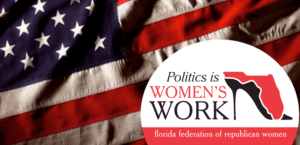 Discounted advance tickets for the Gala, which includes full sit-down dinner, is $30 for Federation members and $40 for non-members.
For information, contact FRWND at maricelrealtor1@gmail.com or by calling 786-290-4333. Also visit www.frwnd.wildapricot.org and Facebook at www.facebook.com/FRWNorthDade/.