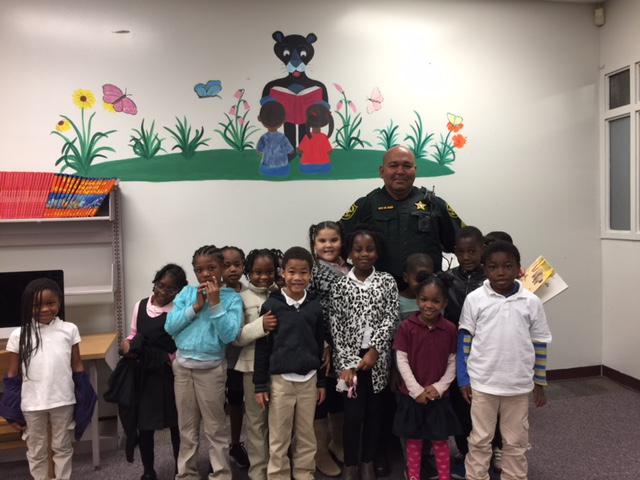 From the Desk of Captain Coker, Police Department
2017 saw the South Broward District engage with the residents of West Park through several community outreach initiatives. District command staff and deputies had the opportunity to forge positive relationships by interacting with residents at District hosted events like Coffee with a Cop. Also, last year saw the District host its first ever Driveway Initiative. Partnering with residents of a neighborhood, deputies and homeowners came together in a sponsor's driveway to discuss relevant topics and socialize.
Additionally, we had the opportunity to participate in City sponsored events such as the monthly Free Fresh Food Distributions, and the Annual Thanksgiving Feed The Needy Feast and Holiday Toy Giveaway events. We also partnered with Watkins and Lake Forest Elementary Schools to promote literacy by reading to the children once a month.
As we move into the New Year we pledge to continue working hard to maintain the relationships we have established and strive to develop new ones. Keep an eye out for upcoming Coffee with a Cop events, and if you are interested in hosting a Driveway Initiative get together in your neighborhood give us a call.
Through strong partnerships and understanding we can continue to make the City of West Park a safe place to live and work!