It wasn't that long ago that women's history was an unknown topic in the general public consciousness – let alone in the business world. But all that started to change in 1987 when Congress declared March as National Women's History Month. Today, schools, civic groups, and many business organizations – such as Miami-based Minority Business Development Agency (MBDA) Export Center – proudly celebrate the extraordinary achievements of American women.
This year, on March 9, the Miami-based MBDA Export Center hosts its "Women Mean Business" conference in celebration of National Women's History Month, during a luncheon-program entitled, "Your Power Unleashed." This South Florida regional event is open to the public and takes place 10 a.m. – 3 p.m. at the City of Lauderdale Lakes Educational & Cultural Center, centrally located at 3580 West Oakland Park Blvd. Registration fee is $30.
Geared toward small, minority/women-owned business, the conference provides an opportunity to hear from key industry leaders throughout South Florida, but also brings a wealth of knowledge and insights related to current and upcoming business opportunities.
The program is hosted each year by the U.S. Department of Commerce-MBDA Export Center, a federally funded program that provides growth opportunities to small, minority, women, and veteran-owned businesses throughout the U.S.
This conference will also offer resources to help early-stage businesses needing assistance to secure financing; federal, state and local certifications; mentoring; government contracts; exporting and disaster assistance; and one-the-spot solutions to business questions.
During the unique power-networking luncheon, table ambassadors will moderate impactful business-to-business discussions, led by the following South Florida business professionals:
Nancy Allen (WBENC)
Janette Davis (MBA, CPA)
Marie Gill (MBDA Export Center)
Mayor Hazelle Rogers (City of Lauderdale Lakes)
Gladys Keith (FSB Agency, Inc.)
Althea Harris (US-SBA)
Keith Jennings (IMR Development Corp.)
"We are thrilled to welcome a truly impressive group of high achievers who are making history every day across South Florida through their many feats of leadership in their chosen fields," said Miami MBDA Export Center Operator/Executive Director Marie R. Gill.
Hosted in partnership with the City of Lauderdale Lakes, event sponsors and supporters include:
U.S. Small Business Administration
Jamaica USA Chamber of Commerce
Women's Business Development Council
Wells Fargo Bank
FSB Agency, Inc.
National Association of Caribbean Businesswomen
Janette L. David, CPA
South Caribbean News
Miami-Dade County Aviation Department
IMR Development Corp
Fee is $30 per person (free to businesses within the City of Lauderdale Lakes). Payment may be made over the phone at 786-515-0670 or via marie@mgillonline.com; or at the door on the day of the event. Pre-registration also is available. For general information, contact the MBDA Export Center at 786-515-0670 or via admin@miamimbdacenter.com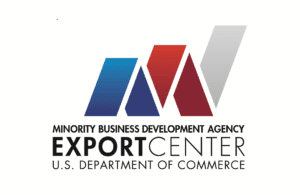 About MBDA Export Center: The Miami MBDA Export Center, operated by M. Gill & Associates, Inc., provides technical assistance and business development services to generate increased financing, contract opportunities, and greater access to new and global markets for minority business enterprises (MBEs). The Center is also designed to help identify, screen, promote, and refer MBEs to exporting resources, and to engage in and/or expand exporting. Visit their website.
About M. Gill & Associates: Gill & Associates, Inc. is a specialty consulting firm that develops, administers, and manages strategic growth and economic development initiatives for small and minority businesses, government agencies, corporations, and educational institutions that operate in the local and global economies. Headquartered in Miami-Dade County since it was established in 1990 (first on a part-time basis, then full-time in 1997), M. Gill & Associates, Inc. has grown to be recognized as a leader among small and minority businesses in Florida. Visit their website.