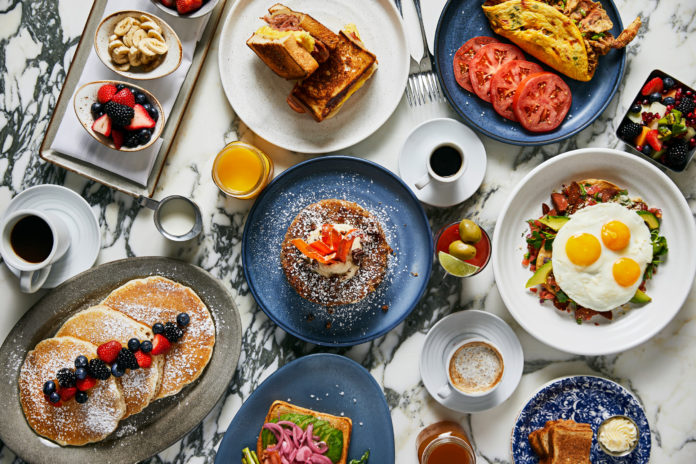 Spice Up Your Summer with Miami Beach's Best Miami Spice Offerings
Check Out Some Amazing Miami Spice Offerings
Villa Azur: Located in the heart of Miami Beach, Villa Azur is truly a hidden gem. This chic French-Medditerannean supper club known for its avant-garde weekly vibe-dining dinner series is the perfect location to celebrate Miami Spice. Locals and visitors can take advantage of their delicious Miami Spice offerings during dinner on Sundays, Wednesdays, Thursdays, Fridays and Saturdays from August through September. To kick off the meal, Miami Spice diners can enjoy a choice of the vegetarian friendly Roasted Beet Salad, a refreshing salad with apricots, cucumber, citrus labneh, basil salsa verde, baby spinach and olive oil, or the Mediterranean Crispy Shrimp, served with a meyer lemon aioli, pickled red onions, haricot vert and herb de provence. For the main course, guests will have their choice of either the Seared Salmon, with red quinoa tebouleh, smoked chickpea puree and lemon yuzu vinaigrette, or vegetarian entree, the Ricotta Ravioli, served in a butternut squash puree, with sage, toasted hazelnuts and a red wine reduction. Wrap up the meal with one of Villa Azur's decadent desserts like the Apple Tart, with crispy apple, dulce de leche ice cream and butter cinnamon crumbs, or the Pina Colada Flan, with pineapple foam and a rum compressed pineapple for the perfect closing to this unforgettable meal.
Address: 309 23rd St. Miami Beach, FL 33139
OLA Miami: Short for "Of Latin America," OLA Miami has helped define the South Florida culinary scene while raising the bar for modern Latin cuisine at The Gates Hotel South Beach. The waterfront dining destination is offering a special lunch menu for guests to enjoy every day of the week, Monday through Sunday, during the Miami Spice season. The limited time menu includes delicious new menu items as well as classic OLA dishes featuring a combination of Pan Latin, Spanish and Caribbean flavors. Appetizer choices on deck include the Corvina Ceviche, made with with fresh lime juice, cilantro, red onion, limo peppers and peruvian crispy corn, the Short Rib Empanada, a black beer braised short rib empanada served with creamy habanero sauce and smokey orange marmalade, Wedge Salad, crispy bacon, blue cheese, red onion, grape tomato; and Chicharron, crispy calamari and shrimp in a sweet and spicy panca sauce topped with micro cilantro. Vegetarian appetizer options include the Corn Empanada, a vegetarian empanada served with mushroom salad, huitlacoche and sweet corn sauce; and Heirloom Tomato Salad, microgreens, red onion, goat cheese, lemon-oregano vinaigrette. Appetizing entrees on offer include a choice of OLA's signature Roast Cuban Pork, served with garlic yuca mash, black bean broth, creole style pepper salad and mustard mojo; Skirt Steak, served with grilled asparagus and chimichurri; Mahi Mahi, served with arroz verde; Pork Sliders, slow roasted pork, crispy bacon, yellow tomato and pan asian slaw; and the vegetarian Quinoa Salad, cherry tomatoes, cucumber, shaved almonds, mint, and lemon vinaigrette. Don't forget to save room for something sweet and treat yourself to one of OLA's amazing desserts such as the Bread Pudding, an assortment of bread, vanilla and condensed and evaporated milk, or the Deconstructed Key Lime Pie, a key lime custard with toasted meringue and tuile.
Address: 2360 Collins Ave. Miami Beach, FL 33139
Images: Here
Café Americano: Miami Beach eatery, Café Americano serves up American comfort food with a Latin twist, as well as all day brunch. Located on Ocean Drive at the Hotel Victor, patrons can bask in ocean breezes while indulging in delicious bites from the restaurant's elevated menu. During Miami Spice, Café Americano is offering brunch, lunch, and dinner menus that are sure to blow diner's taste buds away. Offered Friday through Sunday, brunch goers can enjoy a selection of Café Americano's most popular dishes during brunch including a choice of vegetarian options like the Steel Cut Oatmeal, blueberry compote and brown sugar; or Seasonal Fruit Platter, chef's selection of the seasons freshest fruit, honey, blueberry yogurt; for an appetizer. Next up dig into either the vegetarian Southwestern Avocado Toast, with avocado slices, roasted corn, black beans, cherry tomatoes, cilantro, cotija cheese; or the decadent Carrot Cake French Toast, that features three slices of thick cut brioche, griddled in spiced batter with carrot, raisin and pecan cream cheese filling and candied carrots. For dessert sip on a classic Mimosa, and upgrade to two hours unlimited for an additional $25. The lunch menu, which is available every day of the week, is filled with favorite starters such as the Caesar Salad, made with chopped romaine hearts, classic caesar dressing, house croutons, parmesan crisp; and Spiced Brined Chicken Wings, served with classic buffalo sauce, smoked bleu cheese dressing, carrot & celery sticks. Follow up with a choice of the Classic Burger, on a butter toasted brioche bun; the Poke Bowl, with your choice of salmon or tuna; or the Penne Sorrentina, imported penne, marinara sauce, cherry tomatoes, basil and fresh mozzarella. For dessert Miami Spice guests can enjoy Café Americano's scrumptious Cheesecake. Available Sunday through Thursday, Café Americano's dinner menu is not to be missed and features a mix of a small plates such as the Nola BBQ Shrimp, with guava, black pepper, charred lemon and butter toasted french bread; and Americano Chopped Salad, chopped romaine hearts, classic caesar dressing, house croutons and parmesan crisp. Large plates sure to satisfy any Miami Spice craving include the restaurant's Fried Chicken, buttermilk brined breast and boneless thigh, cheesy steak fries, pickled green beans; Smoked St. Louis Ribs, slow smoked St. Louis ribs, served with house BBQ sauce, french fries and corn on the cob; and Salmon served with edamame puree, succotash and fresno chile oil. Top off the meal with Café Americano's almost too sweet to eat Chocolate Cake.
Address: 1144 Ocean Drive Miami, FL 33169
Images: Here
Café Americano Miami Spice Menu Here